Galveston Reviews and Recommendations
We're crazy about the families and friends who trust us to help them make memories year after year, but you don't have to take our word for it: Scroll down to see feedback from happy folks who have rented our Sand `N Sea Properties beach houses on Galveston Island. Hoping to find information about a specific house? No problem! Simply visit that house's individual page to read all of the reviews for that property. Have questions or concerns? Ready to book? We want to hear from you! Give us a call at 409.797.5500.
07/28/2022, Michele C.
Perfect fit for our family and dog. This is the second time we have rented this house and plan on renting it again next year. Beach front house at the end... read more
Review by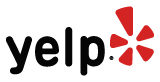 05/21/2022, Donna T.
5.21.22 Updating my review. Yes 5 Stars!! Due to COVID 19 we did not get our traditional beach vacation in 2020 or 2021; so we were excited to take a... read more
Review by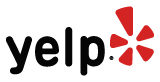 08/31/2021, Susan S.
This August '21 we rented the Dreamsicle beachfront beach house on Kennedy Drive in the West End. Six adults, age 60 to mid-20s spent a week together - and... read more
Review by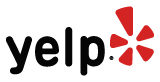 12/28/2016, Caroline Cox
We had an incredible stay on the bay over Christmas! Our family loved the house, inside and out. We ate breakfast and dinner in the screened porch and the boys (ages 4 and 9) loved sitting on the deck in the morning and watching all the birds and boaters. It was such a peaceful getaway over the holidays; hopefully, this will be our new family tradition. Thank you, Sand `N Sea!
Review by

06/22/2018, Todd Kielman
Loved it. The staff is professional and efficient. And very accommodating. The rental was clean and exactly as advertised. We had a wonderful time and will absolutely be back
Response

Hi Todd, We are so glad you enjoyed your time at one of our vacation homes! We sincerely appreciate your comments, and look forward to welcoming you back to the beach soon!
Review by

09/04/2017, calvin Kelly
Very cozy and fun! Houses are nice and clean, provide games and TV. Beach is clean and fun.
Review by

06/22/2019, Ben Sultenfuss
Best rental agency on the island. Great web page. Lots of properties to rent. Great response to issues that arise during rental.
Response

Thanks, Ben! We were happy to get you taken care of!
Review by

11/17/2017, Jill Bounds
Loved Life's a Beach house
Review by

07/18/2018, K E D
Great propert management company in Galveston with beach house rentals and such. Very helpful staff.
Response

Thank you!
Review by

02/18/2018, Mike Willsey
These guys rock. Great property offers and rentals. Quiet locations mid island Galveston Island Texas. Away from the noise. 12 Dana is just right for a small family or retired couple.
Response

Thank you so much for your review Mike! We look forward to welcoming you back again soon!
Review by

07/26/2018, Sable Waters
Price was great and the booking was quick and easy. Any time I had questions, someone from the office would respond promptly to take care of all the items.
Response

Thanks for your feedback, Sable! We were happy to get you taken care of!
Review by

08/30/2016, Sean Moore
Good ppl and service
Response

Thanks Sean!
Review by

10/12/2016, Barb Bacon
Best vacation, EVER! My family held its reunion over Columbus Day weekend at Pirates Beach. We rented 5 beach houses with Sand 'N Sea properties. Each house was perfectly appointed with everything you might want or expect in an up-scale rental. They thought of everything, including my favorites, Cutco knives in the kitchen, polycarbonate wine glasses to prevent beach breakage, and motion sensor lights at the stairs and entryways to prevent accidents in the dark. Beds were comfortable and not over-used. Hospitality was gracious and accommodating. We will absolutely be back!
Response

Thank you so much for your kind words! We are glad you and your family enjoyed your reunion and look forward to welcoming you back to Galveston Island soon!
Review by

09/06/2018, Robert Merriman
(Willy's Place )Nice location. Short walk to the beach. Nice beach view from the house. Storm shutters kept windows shaded from sun. Several lights needed new bulbs, but it really wasn't a big deal. Kitchen well equipped. Will definitely consider staying here again.
Review by

11/11/2017, Silvia Carrion
Excellent attention and warmth at Sand and See. For ever greatfull to Peter Van Bursson his efforts and concerns go beyond a regular realtor. If ever you need any realtor in Galveston do you self a favor and at least get to know him.
Review by

09/06/2017, Emma Descours
The houses are great and the customer service even better. Thank you Sand N Sea for always making our vacations so easy and enjoyable!
Review by

07/26/2018, Rafael Sanchez
This was our sixth year of renting a beach house from Sand and Sea, and our fifth staying at "No Agenda". We love the location, the fact that the property is very well kept, and the excellent customer focus consistently shown by the Sand and Sea professional staff. Our four little grandchildren, our three grown up children, daughter in law and son in law, and my wife and I, our kids so look forward to going back to "No Agenda" in July 2019, and we have already secured we'll do so by contracting and paying 50% of the rental cost for next year
Response

Thanks, Rafael! We can't wait to see you & your family again next summer!
Review by

10/16/2017, Jared Heathman
Kim Nash is excellent! Would definitely recommend.
Review by

10/24/2017, Boat Angel
Terrific homes for rent
Review by

05/20/2019, Daniel LeClair
Celebrating son's graduation from TAMUG. HOWDY!!!
Response

Thanks, Daniel!
Review by

04/24/2019, Charles Cunningham
Great experience. These guys are awesome!
Response

Thanks, Charles! We look forward to welcoming you back to Galveston soon!
Review by

05/15/2019, Ted Clemens
First impressions for my first stay on Galveston island couldn't have been better. The city and its history was my interest—and my home base in a Sand 'N Sea townhouse was ideal. Helpful staff and friendly neighbors (who humored this inquisitive guest) only made it better.
Response

We loved having you join us! We hope to see you and your artwork back again soon!
Review by

06/01/2019, L F
Sand 'N Sea was the first experience I had with short term rental on a vacation home. We needed a large home for a special occasion. The entire experience was just that, a special and incredibly memorable experience. At this point, I would never use another company in Galveston to rent a vacation home from, ever. We were greated by a real person. Showed up to a spotlessly clean castle to stay in for the week. There were resources created in the home so we knew how to work everything and find our way around Galveston. This was truly the best experience ever. Loved it. Loved the staff. Couldn't recommend more.
Review by

10/09/2018, Carolyn Coates
Comments you'd like to share with others looking at Sugar Shack property and using Sand 'N Sea: We highly recommend Sand 'N Sea Properties for any length of time you want to go to Galveston. A weekend, a week or longer, these folks will set you up right. We stayed in Sugar Shack - it is terrific and everything we expected...the furnishings were clean and on a whole, it is spacious. We esp liked the open ceiling/rafter look which made the entire space airy, and bigger than it would appear. It has great open kitchen w sitting areas that are perfect for watching the gulf thru large windows during thunder storms. The deck is 'just right' bc the covered area works w a rainy day and the open part was ample for sitting in the sun...Overall an A++++! As always Sand n Sea never disappoints and has been a solid 'go to' for almost 6 years...and counting... :)
Response

We are so glad you enjoyed Sugar Shack! We can't wait for year 7 :)
Review by

08/02/2018, Cindy V
The property (Sea La Vie) we stayed in was beautiful, well appointed and comfortable. Neighborhood was great with access to beach closer than any we've stayed in before. We have been coming to Galveston for over 7 years with a large family and the Sand n Sea homes have not disappointed; highly recommend this company and their homes. Thank you for a lovely week in a beautiful home!
Response

Thank you, Cindy! We hope to see you again soon!
Review by

04/03/2018, KIM HINOJOSA LEININGER
I would definitely rent a beach house again from Sand N Sea!
Review by

01/07/2017, Michelle C
We had a great stay over Christmas break, and the staff really went above and beyond to recover a package I had sent to the wrong address during our stay. They were absolutely great!
Response

We were happy to help Michelle! We look forward to seeing you again soon!
Review by

05/28/2019, Angie Arrona
Sand N Sea delivers world class customer service consistent with five star property management. They take care of the rental guests and the property owners with the utmost respect and professionalism. I have worked with them for several years and they always take care of requests/feedback immediately. It's tough to manage properties all across the Island but Sand N Sea takes pride in delivering the best service with a smile. :-) Thanks Sand N Sea for making our time on the Island the best possible.
Response

Thank you so much, Angie! We love our homeowners and look forward to continuing to welcome guests to your beach house for a great Galveston vacation!
Review by

10/23/2016, Paul Koller
We went down to Galveston row a weekend getaway a few weeks back. We had a lovely time. The property we stayed in was well maintained and the service was top notch. the check in/out process was simple and easy. I would not stay with anyone else in Galveston! 5 stars!
Response

Thank you for the great feedback, Paul! We look forward to welcoming you back again soon!
Review by

08/06/2018, Carmen Creixell
I have rented houses and apartments with your company several times and every single time it has been easy, courteous and the properties have been in great condition. Great Company!!
Response

Thank you for your review! We look forward to welcoming you back again soon!
Review by

07/02/2014, Sue Reed
As a West Galveston homeowner, I'm always disappointed to read a post like Jenny's. Thanks to Mother Nature, the Island has indeed received a record amount of seaweed this year. The extensive news coverage has reported its ecological benefits, local efforts to manage the influx, and how visitors are enjoying their vacations both in the middle of and in spite of it! Why not grab a plastic rake and make a spot of clean beach to build your sand castle on like so many others are doing? If that's not an option for you and you're looking for water, how about visiting some of our fabulous water attractions, like Palm Beach at Moody Gardens, or Schlitterbahn? Sand 'N Sea is a strong community advocate for positive beach-related improvements, and they are known for closely monitoring beach conditions. Advising incoming guests of the seaweed influx via email is a conscientious, customer-service-oriented thing to do, and I applaud them. Give Galveston a try again, Jenny - I hope you and your family will come back to enjoy ALL that we have to offer!
Review by

01/11/2018, David Barnard
Have always had a wonderful experience with Sand'nSea! We rent beach houses from them multiple times a year and the staff always goes above and beyond! The houses are always clean and as advertised.
Response

Thank you for the great review David! Great customer service is very important to us, and we are glad to hear you've been enjoying your time in our Galveston Island vacation rental!
Review by

08/01/2018, Sara Cunningham
We recently finished a week stay at Bellatti! We loved every moment from when we walked in the door until the moment we locked the door and had to leave! The property has a phenomenal view and a great layout! It was very spacious and felt like home!! We have rented from Sand n Sea for the past 5 years and have always had a fantastic experience at all the properties we have stayed at... Bellatti is a gem for sure and we will be booking that one again!!! THANKYOU Sand n Sea for always being so welcoming, friendly and helpful!!! We look forward to planning our next trip!!
Response

Thank you, Sara! We loved welcoming you & your family back to the beach again this year, and we can't wait to see you again!
Review by

02/28/2018, B Powers
We rented a house, Tropical Waters, from Sand 'N Sea in September 2016. It was clean and fairly well-maintained. We did have an issue with the AC and with one of the power shutters which got stuck, but someone was out to fix both problems quickly.Sand 'N Sea has a great selection of vacation homes and condos with reasonable prices. Their website is easy to search by desired amenities, including homes that work well together, should you be planning for several groups who want to be close to each other. We are looking forward to our next stay in September 2018.
Response

Thank you! We can't wait to welcome you back for another great beachfront vacation this fall!
Review by

10/25/2017, Rachel Houston
Love Sand 'N Sea! Beautiful homes.. AMAZING staff!
Review by

07/31/2017, Andrea Gore
Great rental property
Response

Thank you, Andrea. We hope to see you back at the beach again soon!
Review by

11/29/2018, Sivan Kofman
My experience is the best in their field. I highly recommend, and their service is extraordinary
Review by

11/03/2013, Mike Rakestraw
Great
Review by

07/26/2018, Stacey Cook
I have always had a great experience with Sand N Sea. Great service and very efficient. This was perfect for a family vacation. We loved it!
Response

Thanks so much Stacey! We can't wait to welcome you back to the beach!
Review by

12/06/2018, Matt Hoffpauir
Sand N Sea is the most reliable and professional property rental services on Galveston Island. The house we rented we amazing. It was spotlessly clean, well stocked, and had a beautiful beach view. I couldn't have ask for anything better. We'll use Sand N Sea every time we need a vacation rental property.
Review by

12/06/2018, Crystal McCarty
They are our go to for every Galveston trip we make ! The service , cleanliness, and variety is amazing ! Thank you for all of our precious and upcoming family vacations !
Review by

08/18/2018, Asad Khan
Great people and service...
Review by

06/16/2019, Dave Santillanes
Just perfect! From the immaculate accommodations to the incredibly helpful and friendly staff. Couldn't have asked for more on my first visit to Galveston.
Response

We are so glad you enjoyed your beach house and our island - we look forward to seeing you at the beach again soon!
Review by

08/30/2016, wolfxnation
The house we rented was beautiful had everything we needed the beds were comfy and everything was just perfect. The staff where very helpful in any way that they could. We loved to go fishing outside and the beach was so close, it was unbelievable, just perfect. We would take walks by the beach and were thankful we had such a comfortable house to stay at. I would definetly be coming back again thank you sand n sea for all the awesome memories.
Response

We are glad you had such a great experience! We look forward to seeing you back at the beach again soon!
Review by

05/20/2019, Barry K
We like Sand N Sea and always check there first when looking for a beach rental. The reservation process is easy, the pricing is straightforward, and the website is easy to navigate. And the Beach Club loyalty program occasionally surprises us with a free weekend rental. Our most recent rental was "Waterfront Cottage" which is a small house but makes good use of the space - 3 bedrooms and 1.5 baths. (There's no tub, just a shower). You won't find a lot of games, books or clutter, and you won't find any beach toys or chairs in a downstairs storage room - because there isn't one. What you do get is close up, unobstructed beachfront views and easy access to the beach at a reasonable price. Pet Friendly, too!
Response

Thanks for your great review! We've enjoyed welcoming back to the beach over the years and look forward to doing it again soon!
Review by

08/09/2019, Krystal Bradford
We ALWAYS enjoy our stay on the Bay and with Sand 'N Sea! This was our third year and every single time is AWESOME! We wouldn't consider calling anyone else! The home is always spotless and someone with Sand ' N Sea always calls to make sure were enjoying our stay and to let us know they are there if we need them! The bay house we stay at is clean and has everything we need to enjoy our vacation along with the perfect place to watch the sunset!
Review by

09/24/2019, b.b. harris
had a wonderful time at Waterfront Cottage. It was just my husband and myself, it was quiet and relaxing and close enough to go into to Galveston to eat. We would definitely rent this place again.
Review by

10/06/2019, Kathy Butler
Beautiful Beach House. 9/26/18 thru 10/3/18 -This is our 2nd time at the Bahama Breeze - this home is very up to date and very clean. We love that everything is on one level and a bathroom for every bedroom - The lift is a great plus for transporting your luggage and groceries. There is a fenced yard which is great for younger children and the walkover to the beach is a plus. The view is fantastic and we will be back in 2019. - This is 2019 - we are back again to celebrate my 70th birthday - we simply love this beach house - we stayed 9-25-19 thru 10-2-19 this house is just fantastic - always clean and the view is great - love the one level floor plan and the lift for transporting luggage etc. My grand kids loved the beach and we did spend alot of time on the beach. The view is great !! WE WILL BE BACK NEXT YEAR 2020 FOR SURE. The staff at Sand N Sea are the best we would not deal with anyone else.
Review by

10/08/2019, John L
I've stayed at Sand 'N Sea properties several times and each has been excellent. Their office staff is extremely helpful and prompt if you have questions when booking or requests during your stay. This year we stayed at the Seaside Bungalow and it was outstanding. The house was in perfect order, had a very well equipt kitchen, and an incredible view of the gulf. It was a very close to a community boardwalk so the walk from the house to standing on the beach took no more than about 5 minutes. Staying in this property also gave you access to the Pointe West Beach Club so you had access to two pools, a workout room, and other facilities. The house was well laid out with the five bedrooms to accommodate more than one family. It's all the way at the west end of the island so it's not nearly as crowded as the beaches as you get closer in to Galveston. We went after labor day and just about had the beaches to ourselves every day. VERY peaceful. I would definitely rent this property again and will work with Sand 'N Sea for our next trip to the Galveston beaches.
Response

Thank you, John. We all look forward to welcoming you back for another great vacation soon!
Review by