Surfs up! With 32 miles of beaches plus salt marshes, the bay, and abundant canals, Galveston's convenient location less than an hour south of Houston, TX makes it ideal for getting your feet wet. Locals & visitors alike enjoy year-round Galveston surfing and paddle boarding.
Read on for some of our insider tips for paddle boarding or surfing on Galveston Island!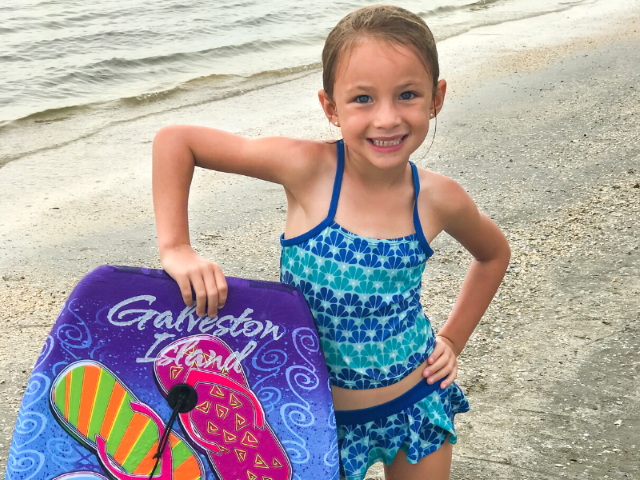 Galveston Surfing Basics
With surfing, the biggest tip is to practice on land before you hit the waves. Novice surfers may want to start by using your knees to standup on the surf board rather than the pop-up technique.
Keep your weight over your shoulders.
Stagger your feet at an angle about shoulder width or wider apart.
Get up slower and lower and think of sliding up to your feet.
Use your hips to shift your bodyweight.
Spread your arms for balance.
Galveston surfing is permitted from 91st Street all the way west to San Luis Pass.
Take advantage of local companies, like Good Vibes Surfing and C-Sick Surfin', that provide surf lessons. Other places like Ohana Surf & Skate offer summer surf camps in addition to group or private Galveston surfing lessons.
Sound like a little more work than you want on your Galveston vacation? Check out boogie boards. They're perfect to play in the waves with the kids. Let the waves do the work! Several local surf shops offer them inexpensively.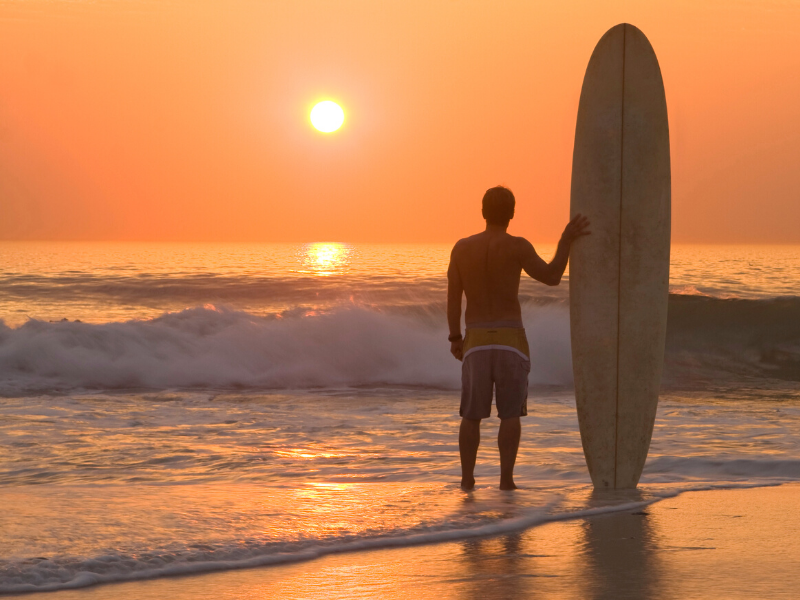 SUP Basics
If surfing isn't your thing, try a stand-up paddle board, also known as SUP. If the water is smooth, you may prefer paddle boarding over surfing. Galveston's SUP community has been growing, so you're sure to see other paddlers out on the water!
Walk in the water deep enough so your fin doesn't hit the bottom.
Start with your knees in the center of the board.
Sit on your ankles or kneel when starting.
Hold the paddle lower when on your knees.
When you standup, look forward rather than at your feet.
The blade angle should face forward not toward you.
Place one hand on the top of the paddle and to the middle of the board when paddling.
Keep paddle close to board when paddling straight.
The most important thing is to have fun and be safe!
SUP Gulf Coast and Galveston Paddleboard Center both offer daily rentals for surfboards and stand-up paddleboards from their local storefronts. SUP Gulf Coast even offers paddle board or surf board delivery to your beach house. One less thing to pack, and another excuse to avoid heading into town!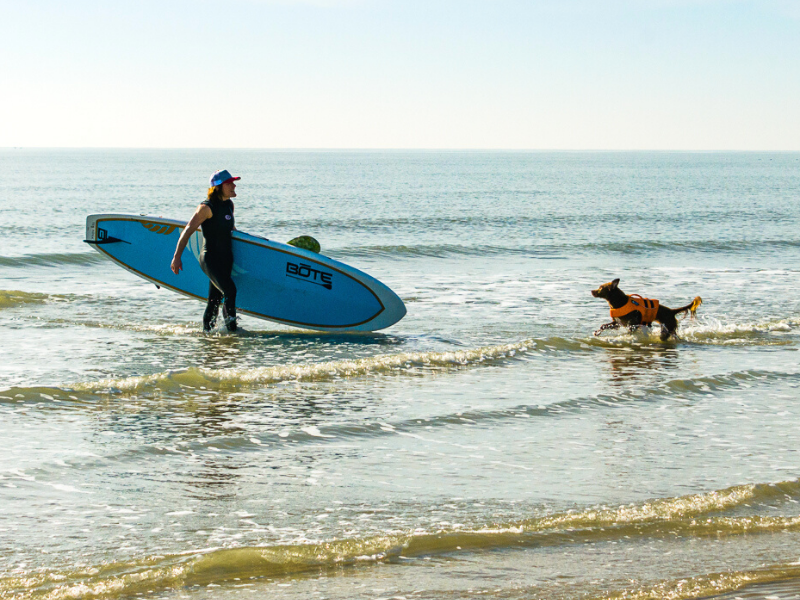 Where to SUP or surf in Galveston
During the summer season, the beaches along Seawall Blvd. have lifeguards stationed regularly. Always watch surf report, and take a look at the day's flags for current beach conditions in Galveston before hitting the water!
The Pocket Parks and beaches on Galveston's West End are great for water activities where you're hauling special equipment. Many of them allow you to park right on the beach (in designated areas). There's miles of open water and the surf can vary, depending on sand bars. The West End is great for kids, as the water remains shallow for a good distance out. Plus, it's mostly residential, so you may find you have more space out on the water.
Interested in surfing or paddle boarding in the waters around Galveston? Book a beach house right on the Gulf or bay for easy water access and equipment storage during your whole stay!
Reserve your beach house early for your pick of rentals. Sand 'N Sea Properties professionally manages some of the best vacation homes on Galveston's West End. Options include beachfront vacation rentals as well as canal or bayfront homes. We also offer pet-friendly vacation homes and homes with elevators.
Sand 'N Sea Properties is locally owned and operated and has served West End Galveston visitors since 1974. Now's the time to book your next Galveston vacation, workcation, or staycation!