Sand 'N Sea Properties Frequently Asked Questions
Updated February 23, 2023
General Questions
What time is check-in?
Check-in is at 4 p.m. We will text you as soon as your home is ready for your arrival.


What time is check-out?
Check-out is at 10 a.m. At this time, we are not able to extend late check-outs to any of our guests. We appreciate your understanding.


Are there a minimum number of nights required for my stay?
During the peak summer season, most of our vacation rentals are available for a minimum stays of 3 nights. Some homes do have a specific turn day and a 7-night minimum requirement. You can always check the "Amenities" information to see the current restrictions for the home you're interested in.

In our off season, the minimum stay is 2 nights except for the following holidays: Spring Break (7 nights), Thanksgiving (4 nights), Memorial Day, Labor Day, Christmas, and New Year's (3 nights).


Can I see the property before I book my vacation?
At this time, we are not able to offer interior tours. You are always welcome to drive by the home to view the exterior (and see how far it is to the beach!). Interior photos & floor plans are available on our website 24/7. Still have questions? Call us! Our team members are in the houses regularly and would be happy to help!


How/when do I pay for my reservation?
If check-in is within 30 days of your booking date then the full amount is due by credit card at the time of booking.

If check-in is more than 30 days from your booking date, your signed paperwork and first payment are due at the time of booking. This first payment is approximately 50% of the rental fee, plus the non-refundable reservation fee, and optional Travel Insurance premium. The final payment is collected 30 days prior to arrival.
Your rental contract and payment are submitted electronically, using our secure online portal.


Who can check in?
In May of 2020 we moved to a contact-free, express check-in process. On the day of arrival, the leaseholder will receive a text/email with the code for retreiving their keys from the lockbox as soon as the home is ready for occupancy. The leaseholder must be present at the property during the dates of occupancy.


How old do you have to be rent a beach house in Galveston?
Renters must be 25 or older. Adults cannot rent on behalf of underage guests.


Can I get my keys early?
Standard check-in time is 4 p.m. At this time, we are not able to honor early arrival requests or provide specific check-in times. You will receive a text/email with your lockbox code, address to the home & wifi information (if applicable) as soon as your home is ready!


How can I check in after hours?
With our new contact-free, express check-in process you can arrive any time after 4 p.m.! No more worries about traffic or extra bathroom stops on your drive!


What are the check-out procedures?
Bag all of your trash and place it in the outdoor bins at your property. Wash all of the dishes and put them away. Turn off all small appliances. Shut the storm shutters and lock all of the doors. Return your keys to the lockbox at the home by 10 a.m. and call us at 409.797.5500 to let us know you've departed.


What is a security deposit?
A security deposit is a refundable deposit that may be added at the discretion of our broker. This deposit is due in full at check-in. If a security deposit is required for your reservation we will contact you during the rental contract processing stage of your reservation, well in advance of your arrival.
In order to facilitate our contact-free check-in process, we have waived the cash-only requirement for security deposits. Please note that when you sign your check-in paperwork you are accepting our new policy, as outlined on that contract: "I understand that my credit card will be charged if I, or someone in my party/one of my guests, causes damage at the property."


Can I bring my dog with me if I crate him outside?
Our pet friendly properties are the only homes that allow dogs on the premises.


Can I bring my declawed cat with me?
We only allow dogs (up to two) at our pet friendly properties.


Can I get housekeeping during my stay?
At this time we are not able to accommodate mid-stay housekeeping.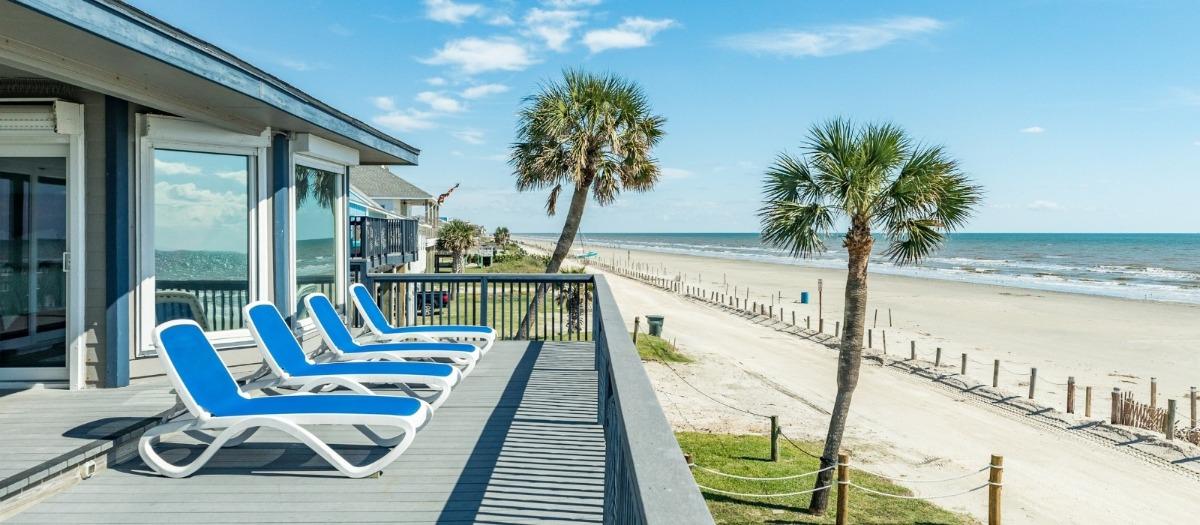 Property Amenities
Does the property have internet?
Most, but not all, of our properties include free WiFi access, typically through Comcast or AT&T. Please note that internet/cable/Dish service can be unreliable on West Galveston Island. We apologize, but we are not able to guarantee this amenity or offer refunds for disruption of service during your stay. Increased demand can also impact connection speed, making telecommuting or E-learning difficult. If speed & connectivity are important, we strongly recommend bringing a personal hotspot device.
Will the house have a fill-in-the-blank?
Standard amenities at each of our homes include: coffee pot, blender, microwave, charcoal grill, dishes, glasses, silverware, pots, and pans. Each reservation also includes linens and bath towels. You'll need to plan to bring your own beach towels.


Is there a BBQ pit or grill available at the property?
Yes, each property has a standard charcoal grill. The guest is responsible for bringing charcoal and lighter fluid.


Where is there a swimming pool?
We encourage you to call the pools directly to determine current hours and policies.
Jamaica Beach Pool - 409.737.1142
Sea Isle Pool - 409.737.2438
Pointe West Club House - 409.497.2525 or frontdesk@pointewestpoa.com
Island pools are typically open from Memorial Day to Labor Day.
Jamaica Beach pool is open to the general public and charges a fee, per person, per day (children 6 & under are free). There are shower and bathroom facilities on-site and a lifeguard is on duty except when otherwise posted. Outside food and drinks are allowed, but glass containers and alcohol are not permitted.
Sea Isle guests have access to the Sea Isle neighborhood pool. Purchase a pool pass at the Sea Isle office for a cash fee (or you can use a credit card, but there is a 3% processing fee). This pass covers up to 10 guests for 7 days.
Pointe West guests have access to two pools within the development. As of May 1, 2020 you will need to prepay for your amenity wristbands directly with the Pointe West Club House (frontdesk@pointewestpoa.com) in order to utilize their facilities.
With the exception of Jamaica Beach, pool access is limited to the homes located in that specific neighborhood. All pools are subject to seasonal closings. Facility amenities, costs & hours of operation are at the discretion of the subdivisions and are subject to change without notice.
The Galveston Country Club is not available for use by vacation rental guests.


Can I order a Pay-Per-View movie or fight?
Email info@sandnsea.com or speak to your reservationist when booking to find out about your property's access to this service prior to check-in.


Do I have access to the garage?
Garages are typically locked and not available for guest use. You are welcome to park any extra vehicles at the Sand `N Sea Properties office.


Where can I park my boat/RV/trailer?
Neighborhood association rules prohibit parking these types of vehicles at the property or along the neighborhood roads. Guests are welcome to park any type of trailer or extra vehicle at our office by Pirates Beach.


There is a lot of garbage at the property. What can be done about it?
The City picks up garbage on Mondays. If there is an excess of garbage please call the Sand `N Sea Properties Office to arrange for trash relief.


Are the mosquitoes a problem?
Unfortunately, mosquitoes are a part of Gulf coast living. The County maintains a regular spraying schedule but we always recommend bringing bug spray with DEET to ensure your comfort while outdoors.


Are there snakes on Galveston Island?
Yes, there are. Rattlesnakes share our island with us, and there are frequently sightings of rattlesnakes near or on dunes. Take care when using dune crossovers or when walking on grasses near the beach. Keep an eye on children and pets.


Who takes care of the dunes and can the vegetation on them be cut?
Dunes are important barriers for storms and high tides, and they are protected by State and local laws. Cutting vegetation, walking on or driving ATV's or golf carts on them is prohibited by law.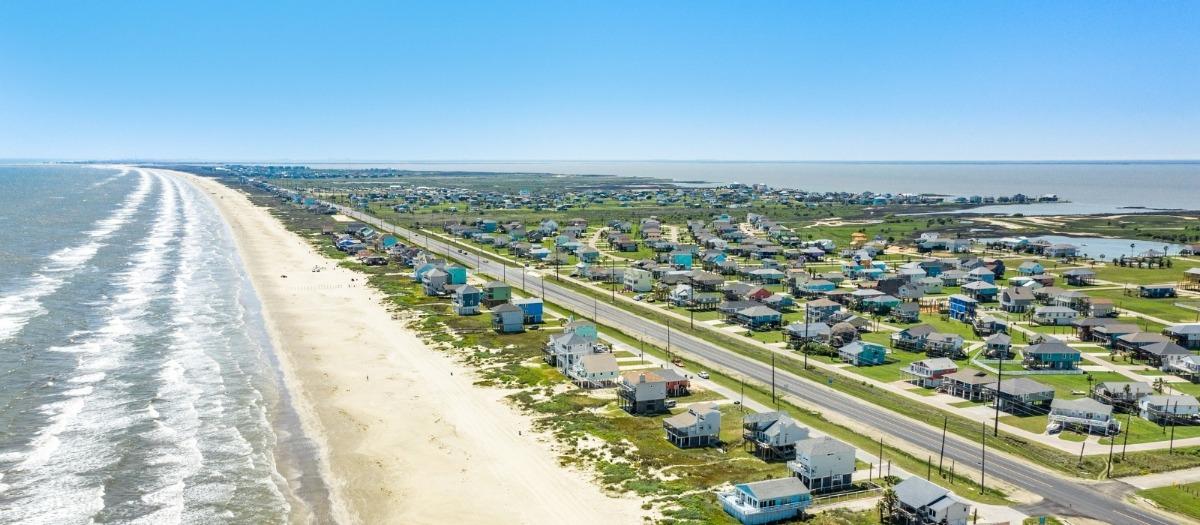 Local Amenities
Where is the closest emergency room/urgent care?
West Isle Urgent Care and Pediatric Urgent Care are both located at 2027 61st Street. The Pediatric Urgent Care can be reached at 409.744.5437 and the West Isle Urgent Care can be reached at 409.744.9800. Also, UTMB has a full emergency room; it's located at 5th and Harborside. Visit our Galveston Resources for all important contacts you'll need during your visit.


What do I do if there are people parking illegally near my house, if there is a loud party nearby or if have a security problem?
Call our GARM Security Officer at 409.682.3603 at any time of the day or night - 24/7.


My car was broken in to. Who do I call?
The Galveston Police Department can be reached at 409.765.3702. Also, please call the office and let us know.


Where is the closest grocery store?
The largest groceries are Kroger's and Wal-Mart and both are located on Seawall Blvd just east of 81st Street. There are several smaller groceries and conveniences stores scattered along the West End including Seven Seas Grocery in Sea Isle and Hummell's in Pirates Beach.


Where is there a public boat launch?
There is access just west of the Galveston Country Club on Stewart Road as well as in Sea Isle at the West End Marina.


Where can I buy bait?
You can find bait and supplies at the West End Marina in Sea Isle or just past Terramar Beach at the Rusty Hook. We have even more fishing tips on our Fishing in Galveston page!


Can I have a fire on the beach?
No open fires or bonfires are allowed on any Galveston beaches. Please see the Galveston Island Beach Patrol's website for more information.


Where can I rent a Jet Ski or a golf cart?
Rick's Beach Rentals provides jet ski and golf cart rental that Galveston vacationers love! They can be reached at 409.632.0256 or 409.939.7824. They can also be found online at www.waterboyrentals.com. Pick-up and delivery of your rental equipment are available.
Where is a good place to eat?
A list of Galveston Island restaurants will be in your check-in bag as well as in the Guest Binder in your vacation home. We've also highlighted local West End restaurants and our favorite brunch spots on our blog.


What are some kid-friendly activities?
Afraid they will get tired of the sand and sun? There are plenty of activities for adults and children of all ages on Galveston Island. Here are few suggestions: Moody Gardens (Aquarium, Rainforest, and an IMAX theater), Schliltterbahn Waterpark, Ocean Star Offshore Drilling Rig and Museum, and the Texas Seaport Museum featuring the Tall Ship Elissa. Be sure to check out our "Top Things To Do in Galveston With Kids" blog for even more ideas.

NOTE: Seasonality impacts operations of attractions on the Island. Please call ahead to check current operating hours and policies.


Where can I have my wedding on the beach?
We are happy to have members of the wedding party and guests and relatives stay at our vacation homes. However, functions are not allowed to be held at any of our properties - including weddings, receptions, bachelor/bachelorette parties. There are plenty of vendors on the island who would love to help make your wedding a day to remember. A simple internet search for "Galveston Weddings" will provide you with some helpful information.


Office Amenities/Shipping Information
USPS will not deliver to your vacation home. If you are planning on a delivery arriving during your stay you will need to select Fed-Ex or UPS and/or pay for upgraded shipping (to prevent final delivery hand-off to USPS). This is especially important for Amazon Prime orders, where they will default to USPS as the final deliverer. Just because Amazon recognizes an address as valid doesn't mean that USPS will deliver there, or that a package will be retrievable. We are not able to facilitate mail recovery for packages that don't follow the mailing guidelines on our Rental Policy.
Packages can be retrieved during office hours: 9:00 a.m. - 5:00 p.m. daily.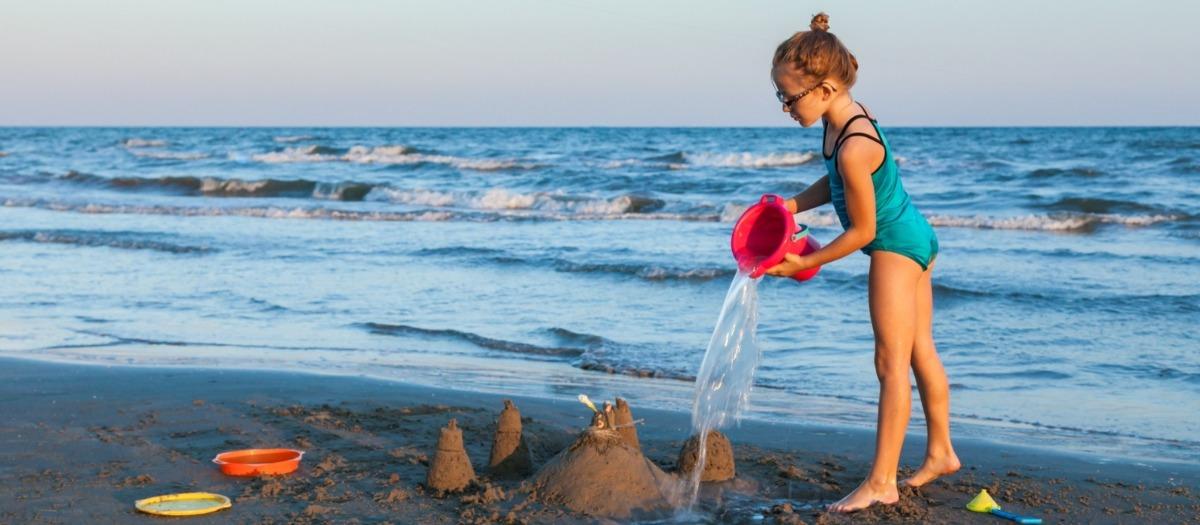 After Your Stay
I forgot my fill-in-the-blank at the property when we checked out. How can I get it back?
Please call the rental department as soon as possible to report the details of your lost item. Have available: what dates and which property you stayed in, where in the property the item was left, and a description of the item. If your item is found, you will be notified by phone and you will be responsible for arranging a prepaid pickup through UPS or FedEx within 14 days.

Sand `N Sea Properties cannot be responsible for items left behind in properties. Check your property carefully before leaving.

Do I get any type of discount or reward for staying with you each year?
Yes! Our Beach Club reward program allows you to accumulate points towards a free two-night stay in our mid or low season each time you stay at one of our vacation properties. You can register for a free reward account and see program details online.


How can I get reward credit for the stay I just had?
If your recent stay isn't appearing in your Beach Club account, please email your request to info@sandnsea.com. The reward program coordinator will confirm the stay and credit your account. You will receive an email confirmation once that has been completed.