Galveston Condo Rentals
Find convenience and luxury at Sand `N Sea's premier Galveston condo rentals. Located in scenic West Galveston, the Pointe West and Diamond Beach condo developments feature easy beach access, gorgeous pools, and many other exclusive amenities.
Enter your arrival and departure dates to see the total price – Sand `N Sea has no hidden fees. Book direct for the best rate!
Ready to book? We make it easy. Reserve securely and quickly online. Questions about any of the condos for rent in Galveston that you see here? Give us a call at 409.797.5500 or stop by our Pirates Beach office.
Diamond Beach Condos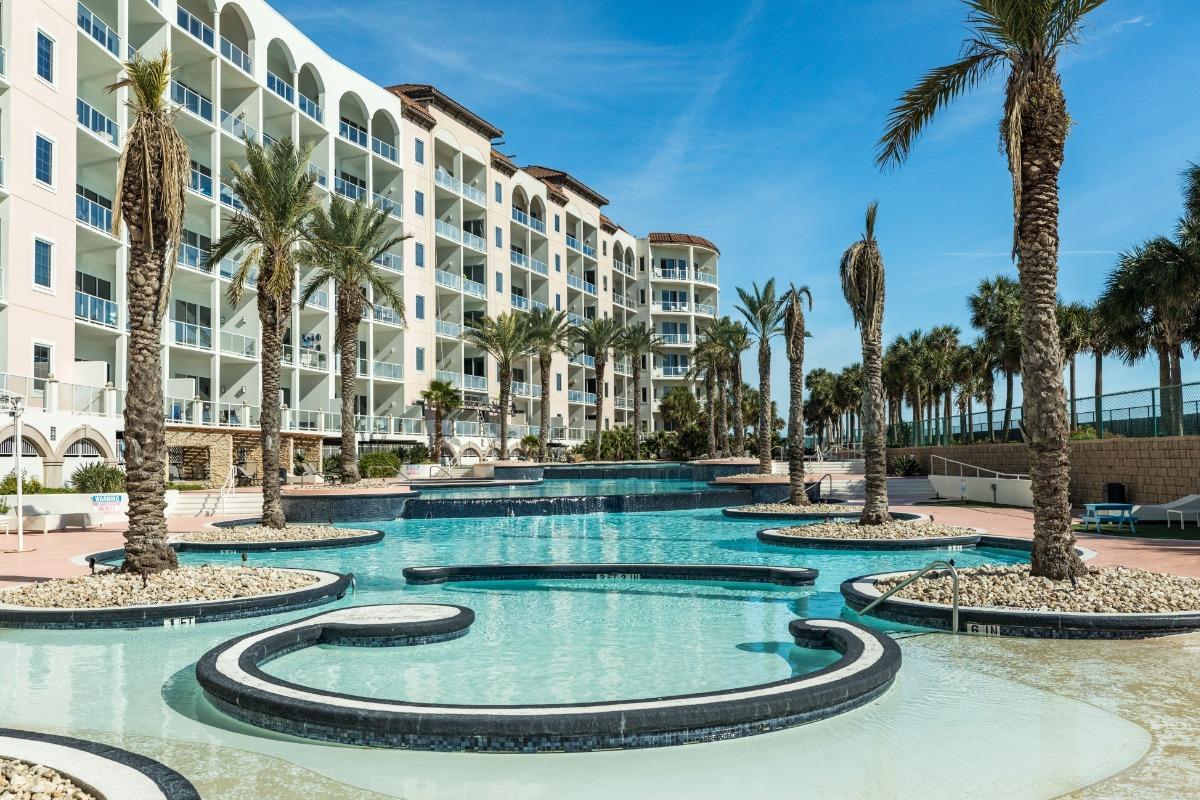 Diamond Beach condo features include:
Beachfront Location
Lazy River Pool
Indoor Pool
Fitness Center
Theater
Game Room
Elevators
Located close to town, at the end of the Seawall
Pointe West Condos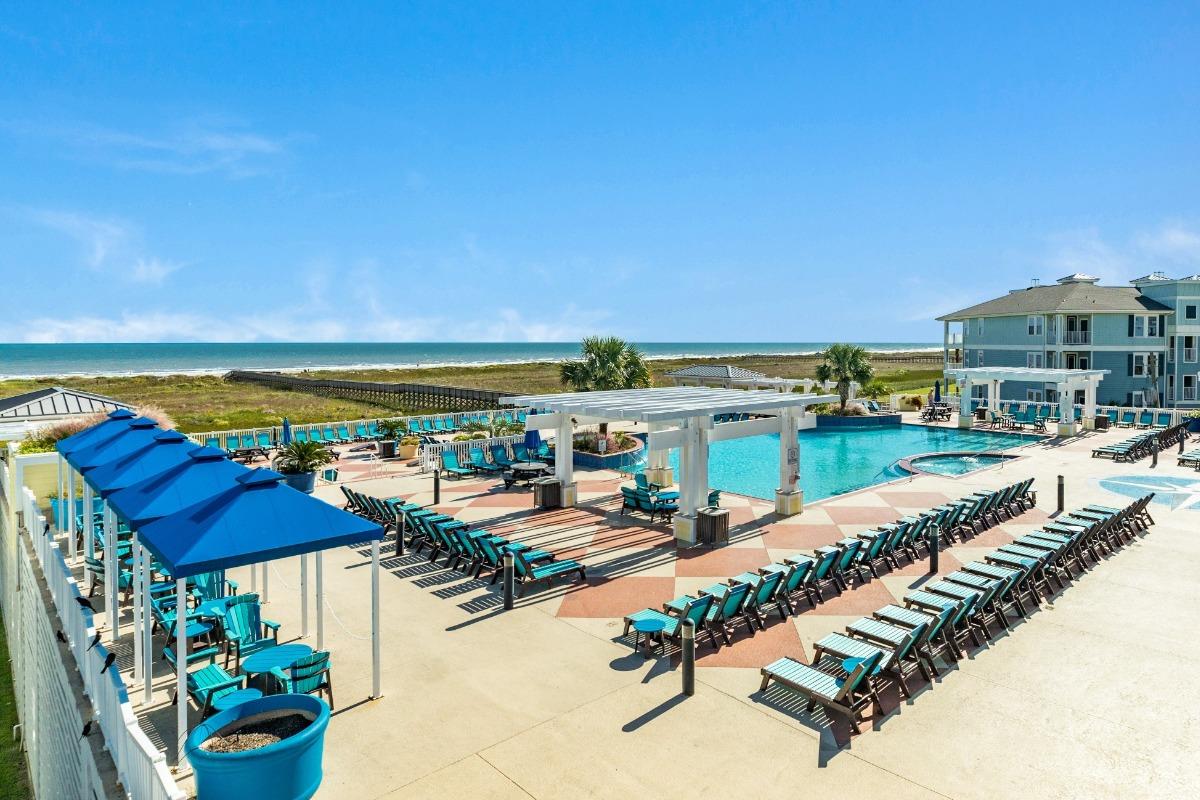 Pointe West condo features include:
Beachfront Location
Infinity Pool
Elevators
Bike & Walking Paths
Dune Crossovers to the Beach
Wide Expanses of West Galveston Beaches
Located at San Luis Pass, at the Far Western Tip of the Island
Default

Name

Bedrooms

Sleeps

Price
---
---
Should I stay in a beach house or a condo rental in Galveston?
Answering this question depends on what you are looking for in a vacation rental. Beach houses are larger than condos and offer more privacy, but condos often have more amenities like game rooms, movie theaters, or fitness centers. Beach houses and condos in Galveston both offer easy access to the sand and surf. It really just comes down to your preference. If you need help deciding, Sand `N Sea is here to help!
Benefits of Galveston Condo Rentals
There are definitely benefits to renting a condo on Galveston Island. Some of the top reasons our guests choose condos for their beach vacations include:
1. More space than a hotel room:
Most condos in Galveston offer multiple bedrooms and bathrooms, as well as a full kitchen, dining area, and living room. This gives you plenty of space to spread out and relax during your stay.
2. More bang for your buck:
Condos offer great value since you get more square footage and features for the price than you would with a traditional hotel reservation.
3. Access to condo amenities:
Many condos offer access to great amenities like pools, hot tubs, fitness centers, and more. Some resorts charge a minimal fee for access to all on-site amenities, but that often still works out to be much cheaper than paying per person, per activity. Plus, it's all right there on-site!
Galveston vacation condos offer the convenience of being close to all the great things that the island has to offer. This includes restaurants, shopping, attractions, and, of course, the beach!
Condos for Rent in Galveston
If you're looking for a vacation rental on Galveston Island, consider renting a condo with Sand 'N Sea Properties. With more space than a hotel room, Galveston condo rentals offer an unbeatable vacation experience.
Ready to start planning your trip? Browse our selection of Galveston condos for rent.