October is the perfect time to catch some of your favorite feathered friends frolicking on Galveston's shores!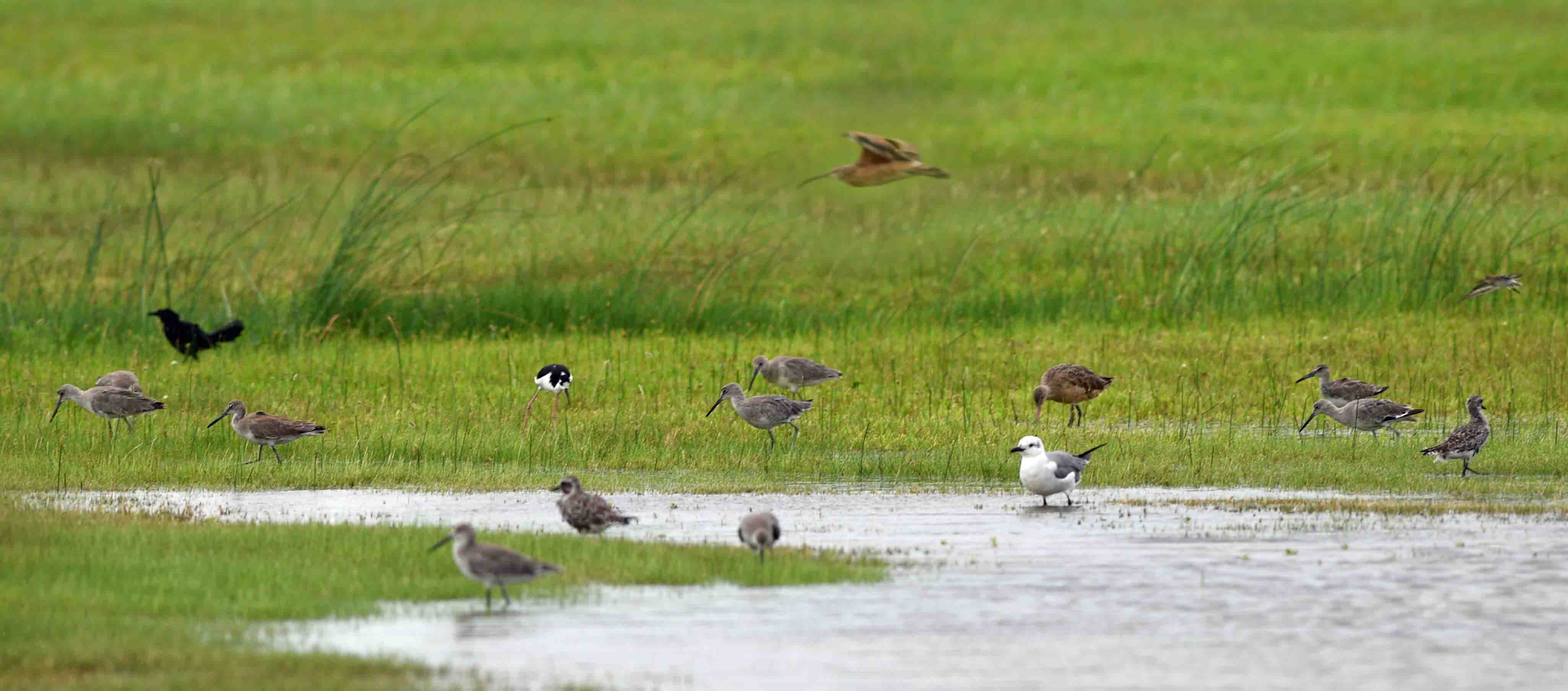 Galveston ornithologist Jim Stevenson recently sent us these great images, and we just had to share!
Here's what Jim had to say:
"the rains of Harvey created a lot of freshwater pools for shorebirds to feed, as the Gulf's shores were well under water. From left to right above, there are Western Willets, a Great-tailed Grackle, Black-bellied Plover w/ a Black-necked Stilt behind it, a Short-billed Dowitcher bending over, a Long-billed Curlew flying right to left, a Laughing Gull already in winter plumage with a Marbled Godwit right behind it, two more Willets & another black-belly and a Spotted Sandpiper (hard to make out) flitting at the right edge of the picture.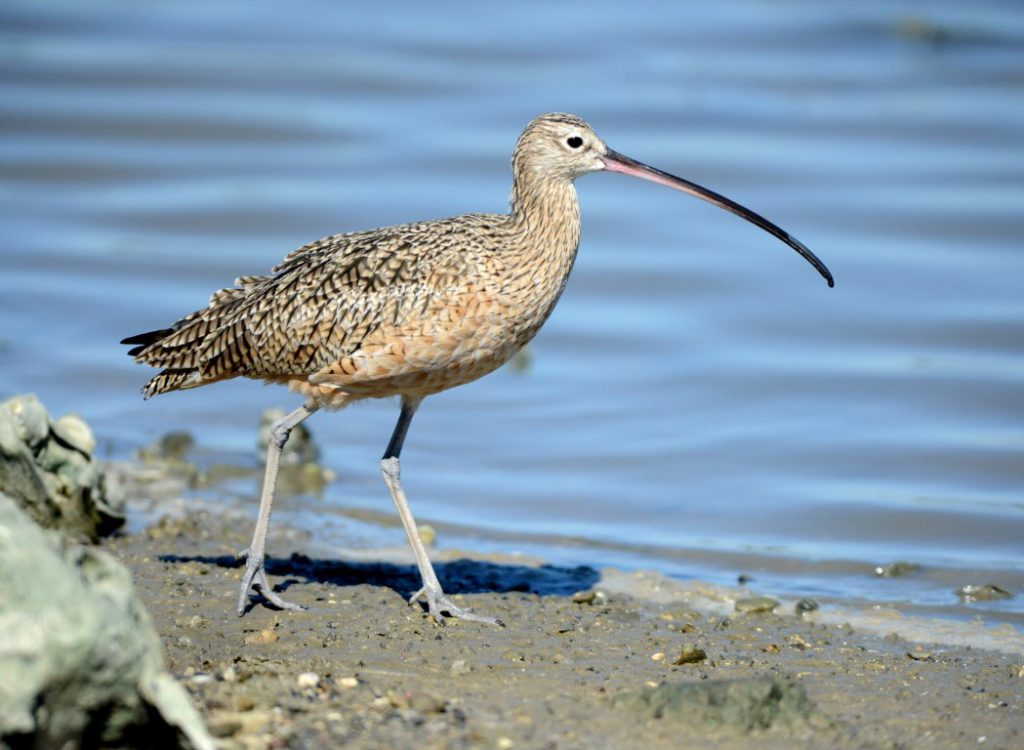 During the height of Hurricane Harvey's winds, birds like this Long-billed Curlew were hunkering down, of course facing the wind. You can see the nearby Marbled Godwit was also low. This female (see the long bill?) also still has much of her breeding (alternate) plumage, as shorebirds molt a great deal in August and April."
Galveston Island is a great birding location all year round, but it gets even better in the spring! Check out FeatherFest – Galveston's annual birding and nature photo festival!