Everything is better on a budget! We've all heard that the best things in life are free (except coffee…and chocolate…for starters 😉 ), and Galveston has a great variety of free or practically-free attractions and activities that we are sure you'll love!
Galveston Tree Sculpture Tour
Take a leisurely walking tour and see the gorgeous sculptures made from oak trees that fell victim to Hurricane Ike in 2008.
Movie & Music Nites on the Strand
The first Saturday of every month (March – October) brings a different cinematic adventure to the outdoor screen at Saengerfest Park. Films begin at dusk.
The second Saturday brings Music Nite, where the area's top bands perform to crowds of all ages. Music Nite & Movie Nite are always free – just bring your beach chair and a few snacks!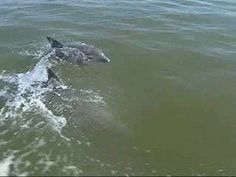 Ferry Ride – Watch for Dolphins!
The Galveston-Port Bolivar ferry operates 24 hours a day, and is a great way to catch site of the Galveston Bay's population of dolphins as they frolic in the waves and the wakes of passing ships. Another freebie!
Galveston Island State Park
From their beach & bay nature walks to birding, kayak tours, fishing clinics and special events, Galveston Island State Park is a must-see spot for your vacation itinerary!
Museums, Museums, Museums!
The Galveston Railroad Museum, Ocean Star Offshore Drilling Rig & Museum, Pier 21 Theater, 1877 Tall Ship ELISSA and the Texas Seaport Museum range in price from $5 to $12 per person (most offer free admission for children under age 5) and the nearby Rosenberg Library Museum is free for all ages!