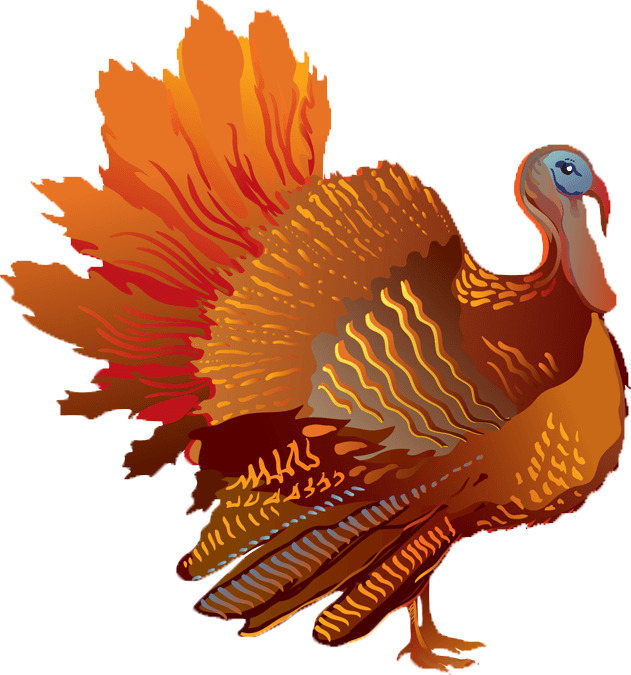 If you're anything like us, by now you're on your 6th iteration of "The Holiday Menu" – complete with vegan options, too-many-pies-to-count, and a growing confusion about how "gluten free"stuffing could possibly be a thing.
Once the post-turkey/tofurkey fervor has died down next week, escape the confines of the kitchen and enjoy one of these fun, family-friendly activities happening here on Galveston Island:
Friday, November 24 – Hotel Galvez Tree Lighting Celebration festivities begin at 6 p.m. and include a special appearance by Santa Claus, live holiday entertainment including the Galveston Ballet, and the lighting of the hotel's 35-foot Christmas Tree on the front lawn. During the event, the hotel collects donations for the Salvation Army of Galveston County.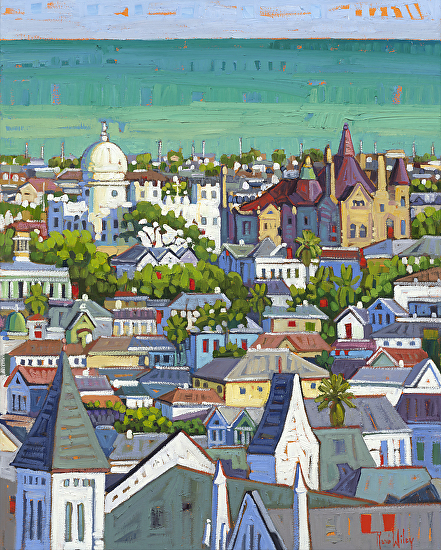 Saturday, November 25, 6 p.m. – 9 p.m. – ArtWalk takes place inside existing art galleries (both commercial and non-profit) and other spaces such as cafes and shops that showcase rotating art exhibits in the heart of Galveston's historic district.
Moody Garden's Festival of Lights is a mile-long walking trail with more than one million lights and lighted scenes. Enjoy the area's only outdoor skating rink, concession areas with hot chocolate and festive food, holiday buffets, live entertainment and more. (Through January 7, 2018)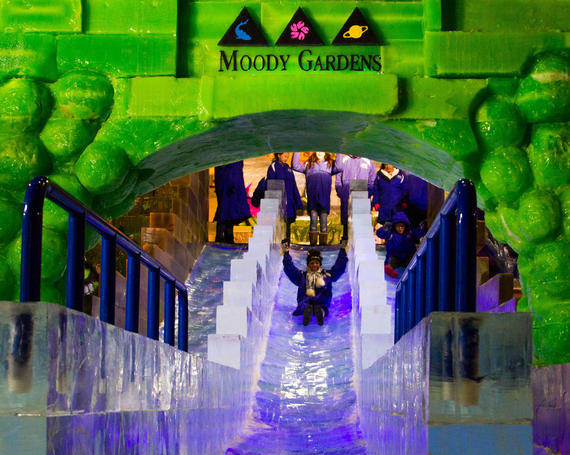 ICE LAND: Rainforest Holiday showcases the work of a skilled team of master ice carvers. Journey through the rainforests of the world to see monkeys, beautiful birds, incredible butterflies, colorful orchids and more! A giant ice slide takes you from the tree tops through to the forest floor, ancient ruins and rivers edge. (Through January 7, 2018)