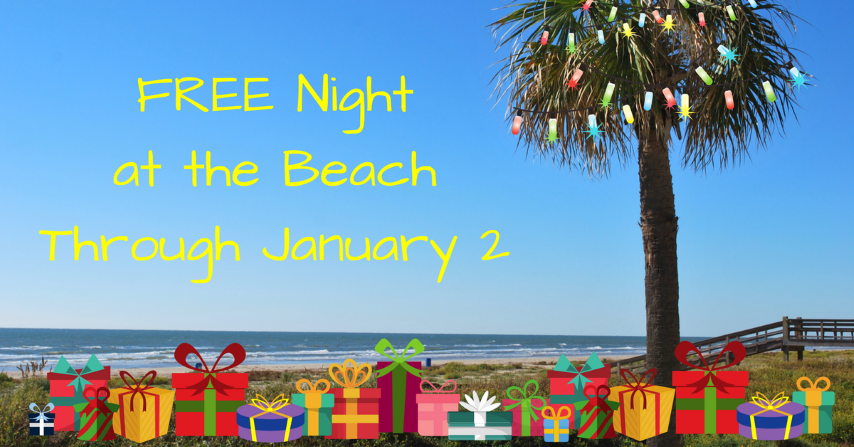 We made our list and checked it twice and found out that all of our guests are definitely nice! Come celebrate the holiday season with us on Galveston Island and get a FREE* night in one of our vacation homes!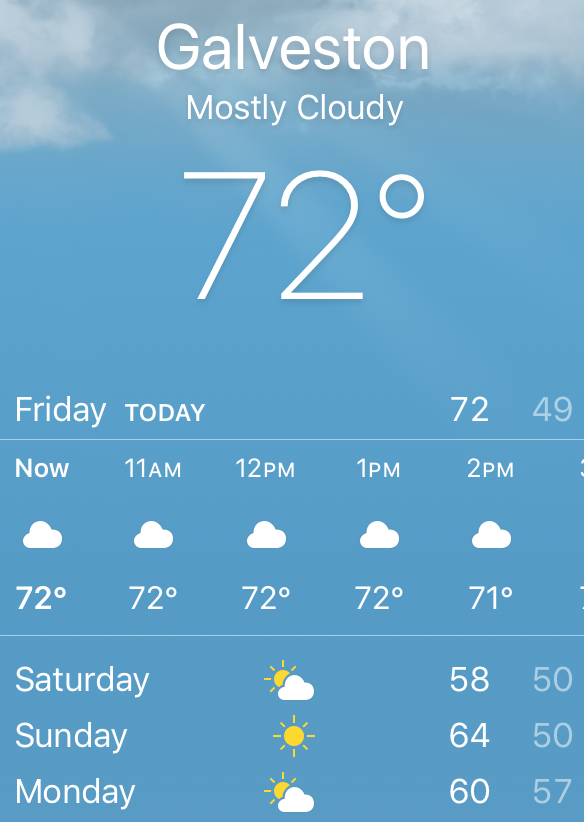 A beach break is the perfect gift when the forecast for this winter weekend looks like this… guess we'll be wearing flip flops with our ugly Christmas sweaters – or t-shirts. 😉
Wondering what there is to do in the off season? The surf's been up, so beachcombing has been particularly excellent lately. The shops along The Strand are decked out in their finest garland and tinsel and have a unique selection of gifts, and you can't beat a dinner out at one of our local restaurants after a long day of shopping or strolling the beach. Plus, there's a great selection of holiday activities!
*Valid for new stays only. Stays must be completed by January 2, 2018. Minimum 3 paid nights. Not valid with other promotional offers. Not all properties are eligible for this promotion.