Are holiday weekends on the beach some of your favorite childhood memories? Then you won't want to miss the exciting parades and dazzling fireworks displays that are part of Galveston's 4th of July celebration 2021!
Create new holiday memories with your friends and family at one of several events that are part July 4th celebrations on Galveston.
Pre-Holiday Events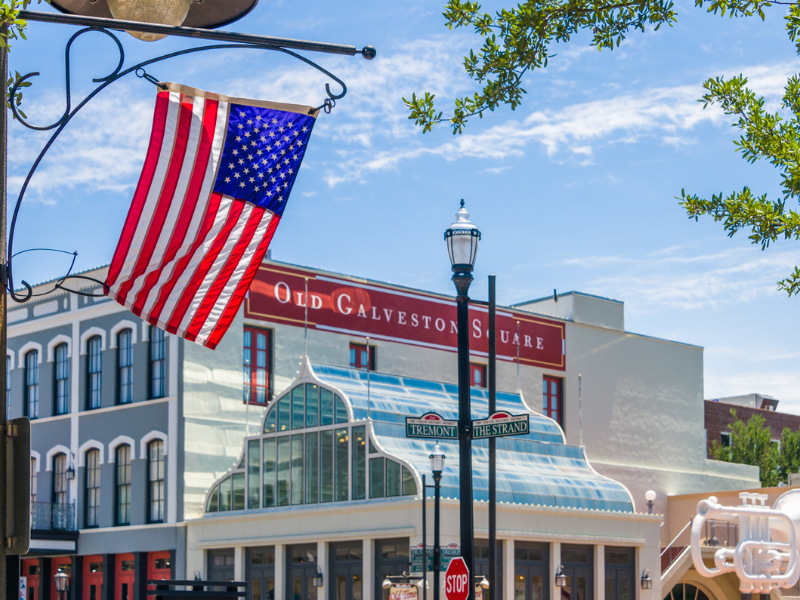 Thursday, July 1 – Summer Movie on the Lawn – 6 p.m.
Visit the Bryan Museum for a Summer Movie on the Lawn! This museum movie tour starts at 6 p.m. and is followed by a family-friendly film under the stars starting at 7:15 p.m. The event is FREE to all visitors. Concessions available for purchase. Bring your lawn chairs, beach towels, or blankets and enjoy movie night with the whole family.
This week's film choice, in honor of Independence Day, is National Treasure!
Saturday, July 3 – Galveston Beach Band Concert – 7:30 p.m.
The Galveston Beach Band Concert series is now in its 92nd season!
This long-running beach band is as important to a Galveston summer as sandcastles, ice cream cones, and beach days are! Free, family friendly concerts are held weekly at the Eugenia and George Sealy Pavilion.
July 4th Celebrations in Galveston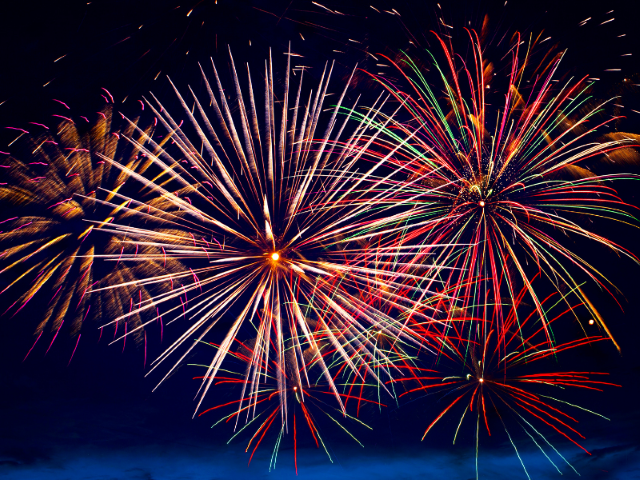 Pirates Beach 4th of July Parade – 10 a.m. (West End)
One of our favorite of Galveston's 4th of July celebration activities! We are longtime sponsors of this family friendly parade starting in Sand `N Sea's parking lot at 10 a.m.
Bring your beach chairs and watch the festively decorated wagons, bicycles, golf carts, walkers and more pass by in the Pirates Beach July 4th parade!
Pirates Beach Fourth of July Fireworks – 9:15 p.m. (West End)
Not looking to travel far from your beach house, but still want to see a great firework display? Check out the 11th Annual Pirates Beach fireworks display beginning at 9:15 p.m! Click here for a map of the parade route and the firework launch site.
4th of July Trading Post, The Bryan Museum – 9 a.m. to 1 p.m.
The Bryan Museum's Conservatory will be transformed into a modern-day flea market, offering unique and eclectic items. A little bit of everything can be found at the 4th of July Trading Post!
Take advantage of live music, and a free children's art book with every purchase from The Trading Post. Paid admission to the museum also comes with free hot dogs and popcorn!
City of Galveston 4th of July Parade – 7 p.m.
Bring the whole family and witness this beautiful seaside parade sponsored by the Marine Corps League filled with decorated floats, military vehicles and performances. The City of Galveston July 4th parade kicks off at 7 p.m. and will follow the Seawall east to 25th street!
July 4th Patriotic Concert – 8:30 p.m.
Join the Galveston Community Band for a free patriotic concert at The Grand Galvez Hotel & Spa, performing at 8:30 p.m.
City of Galveston 4th of July Fireworks Show – 9:15 p.m.
Following the conclusion of the parade, a 20 minute Galveston firework show will begin at 9:15 p.m. over the Gulf of Mexico near 37th Street and Seawall Boulevard! Nothing says a holiday vacation at the beach like that!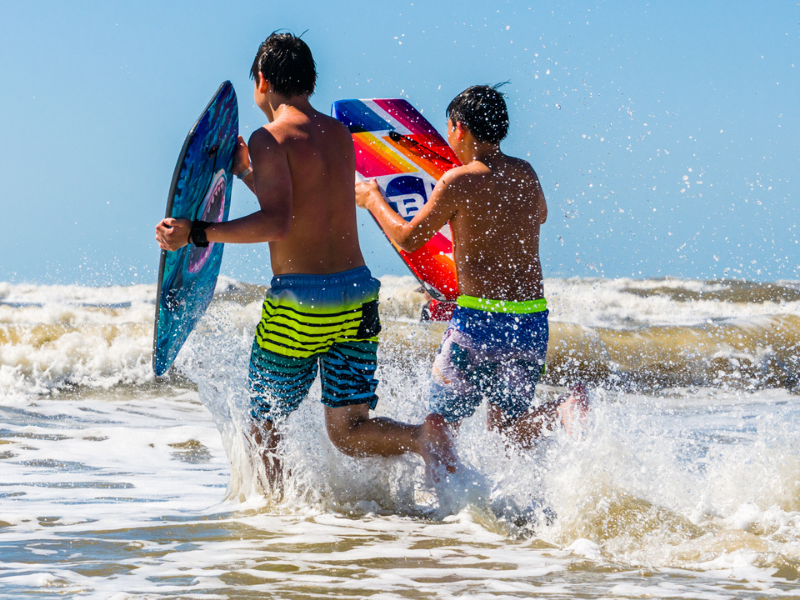 There are few things that send us straight back to the glorious summers of childhood faster than fireworks, popsicles, and the beach.
We hope to see you out and about enjoying all that Galveston Island has to offer this weekend – maybe with a popsicle or two and a bucket full of sand!