Huzzah! Dickens on The Strand is parading through this weekend, December 1 – 3, 2017!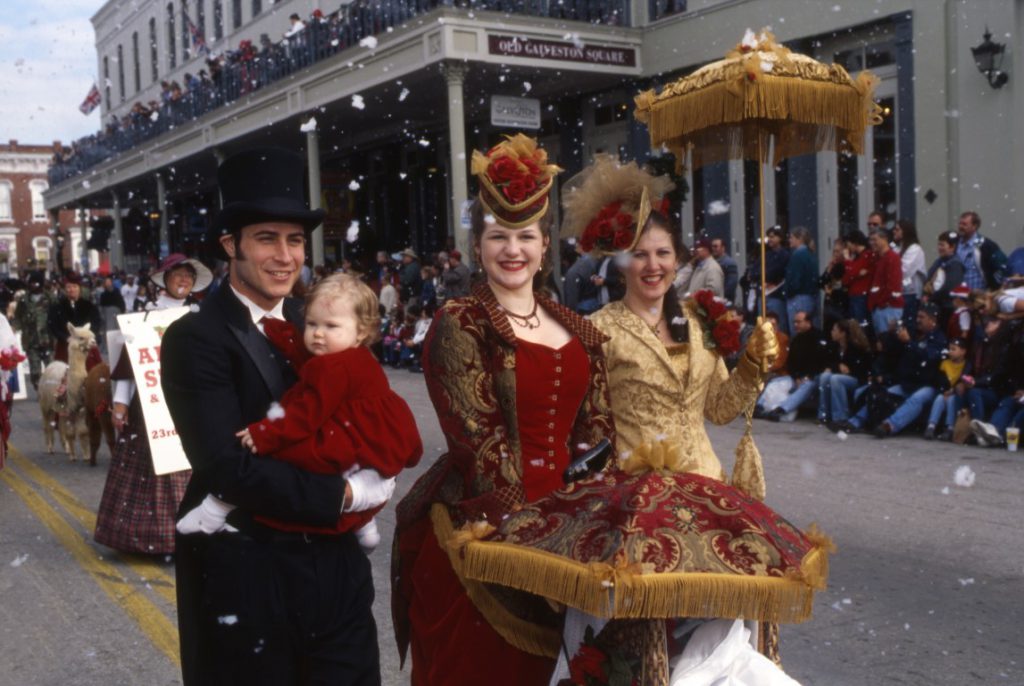 Friday night's FREE kick-off festival takes place from 5 p.m. – 9 p.m. Fezziwig's Beer Hall features live entertainment, hearty ales and a specialty drink. According to the Galveston Historical Foundation, "Mr. Fezziwig was everything that Ebenezer wasn't and this is sure to be a fun and lively start to the weekend's activities." – Count us in!
Saturday & Sunday bring costume contests, delicious food from period-themed vendors, a screening of the Muppet's Christmas Carol, Victorian Bed Races, The Queen's Parade and a variety of live performances by local and regional artists and performers.
For the kiddos – don't miss Oliver's Alley! At 24th Street you'll find specialty programs, events and more on Saturday & Sunday. This fun area is presented by the Galveston Children's Museum, so it's sure to be a blast!
To download a full schedule of events, click here.