In the mood for something sweet after a tasty breakfast in Downtown Galveston? How about a refreshing iced coffee on a hot beach day?
With everything from small and locally owned bakery shops to famous Texas chains on the island, it's easy to get your fill of donuts, sweets, and pastries while vacationing in Galveston. And while you're here, try a Texan bakery favorite, the savory kolache! These traditional Czech sweet pastries take on a Southwestern twist in Texas, stuffed with sausage, cheese, and jalapenos.
You'll find our favorite Galveston bakeries and coffee shops below. They're all great places to grab a quick breakfast, fuel up with java, or satisfy your sweet tooth on a day away from your West End vacation rental!
Seawall Coffee Company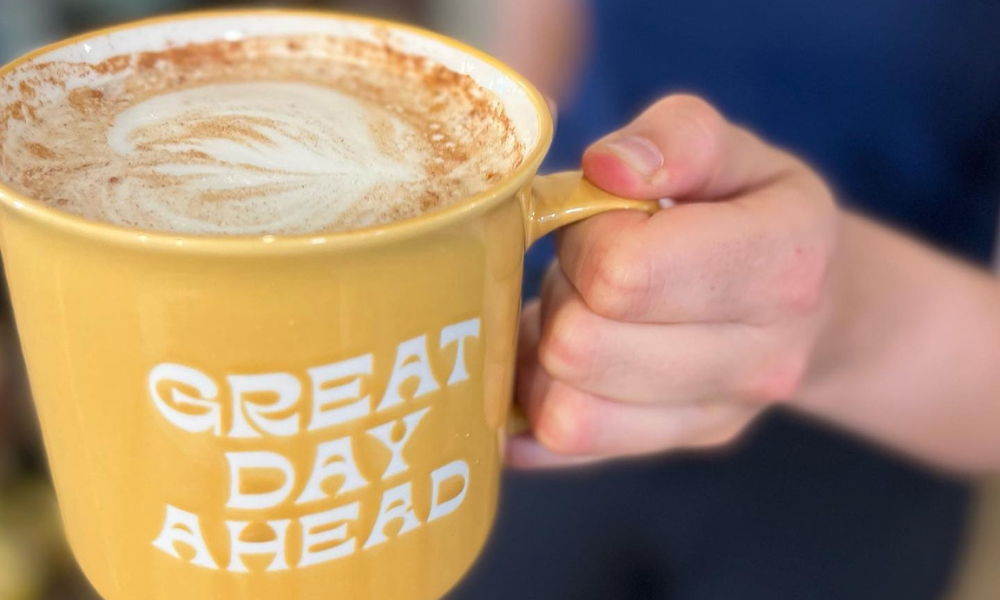 The refreshing iced lattes from Seawall Coffee Company are perfect for hot beach days in Galveston. Located across from the Gulf Coast toward the island's West End, this cozy local coffee shop and bakery serves up hot and cold espresso drinks, breakfast and lunch sandwiches, and sweet treats like banana bread, muffins, and coffee cake.
You can't go wrong with the Honey Bun, Raspberry Truffle, or Mom's Almond Joy for an iced latte.
Red Light Coffee Roasters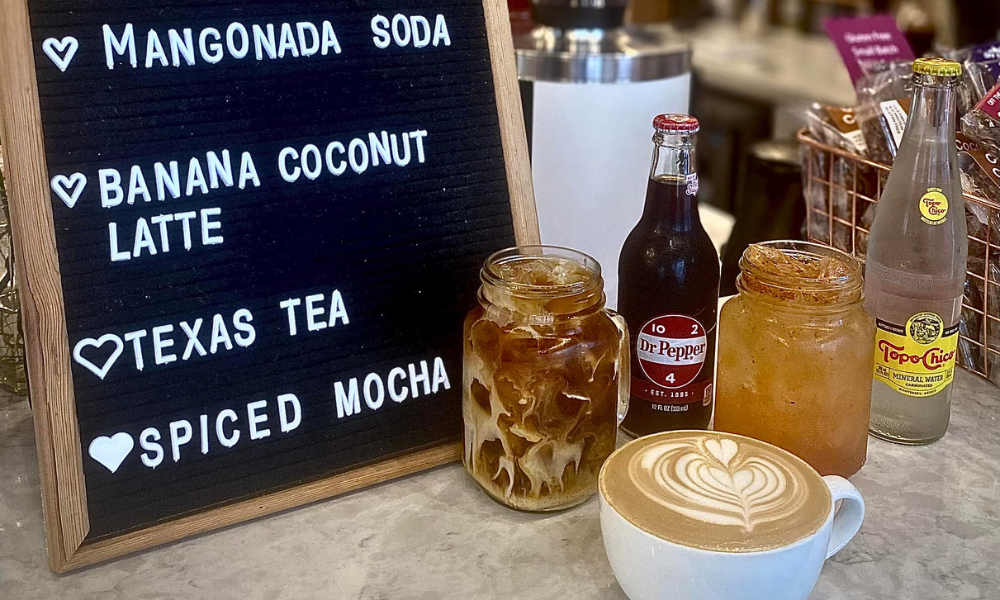 If you're looking for a small, local coffee shop to try in Galveston, you have to check out Red Light Coffee Roasters. Tucked away in historic Downtown Galveston, the cafe serves up locally roasted coffee and classic espresso drinks like cappuccinos, lattes, and americanos. There are also bakery favorites like croissants drizzled in chocolate.
Galveston Bagel Company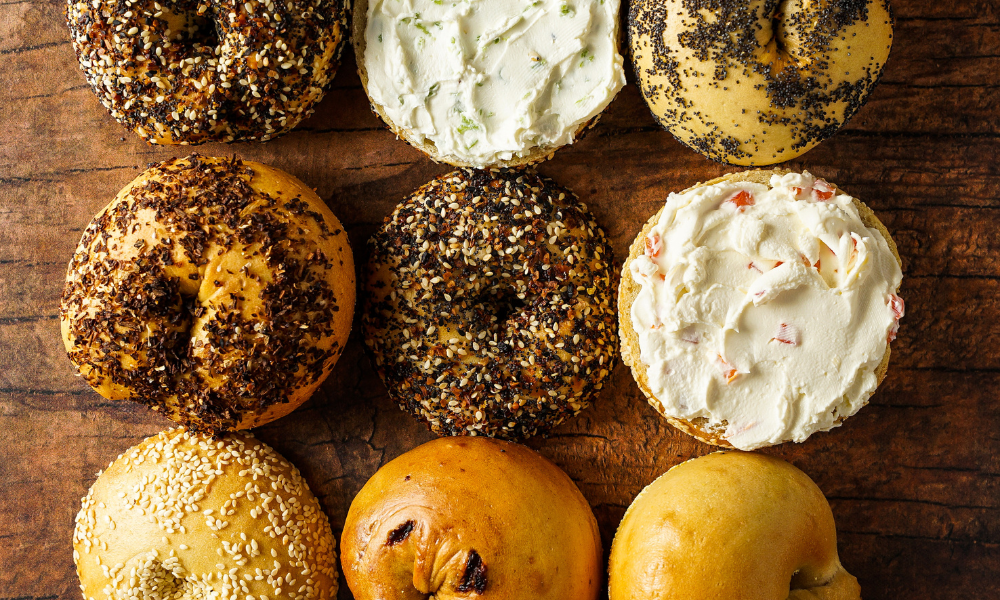 A Galveston bakery just for bagels? Yes, please! Galveston Bagel Company is conveniently located midway between the Strand Historic District and the Seawall, so it makes a quick and easy breakfast stop for sightseeing or a day on the beach.
The bagel menu features everything from plain and poppy to asiago cheese, cookies and cream, and apple cinnamon. There's also a breakfast and lunch menu with burritos and sammies, soups and salads, and bagels loaded with sandwich toppings.
Good Dough Kolache Bakery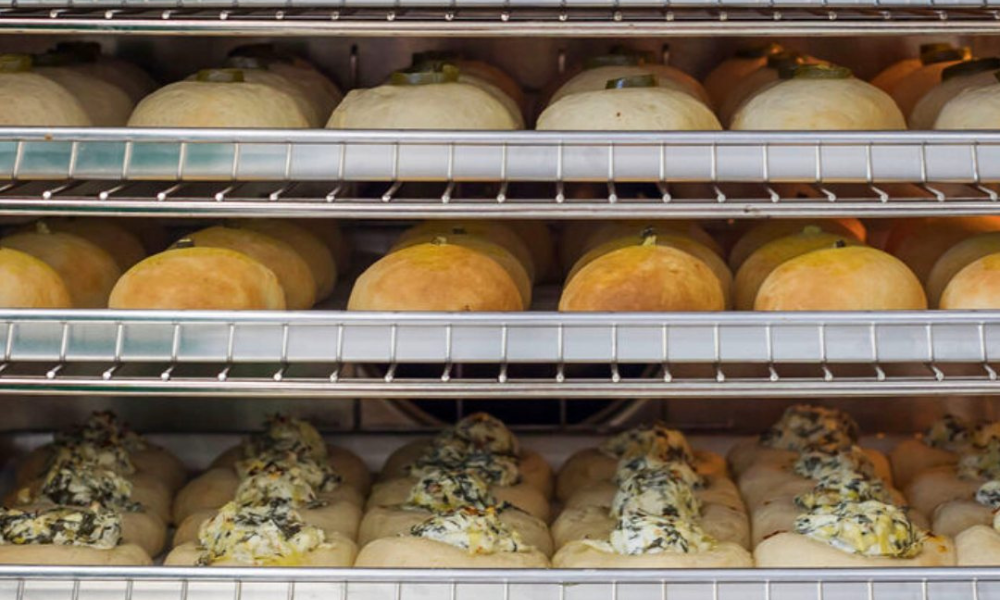 Texas-style kolaches are a must-try while vacationing in Galveston, and Good Dough serves them in an assortment of fun flavors. The stuffed pastries are traditionally a Czech staple filled with fruit or cheese, but the Texan twist adds meat and jalapenos.
At Good Dough, you can always expect to find six staple flavors — the Chonky Boy (breakfast taco), the Lumberjack (sausage, bacon, and maple syrup), the Scotty Dog (boudin and cheese), the Bum Bum (pepperoni pizza), Georgia on my Mind (peaches and cream), and Okie Dokie Artichokie (spinach and artichoke).
Pattycakes Bakery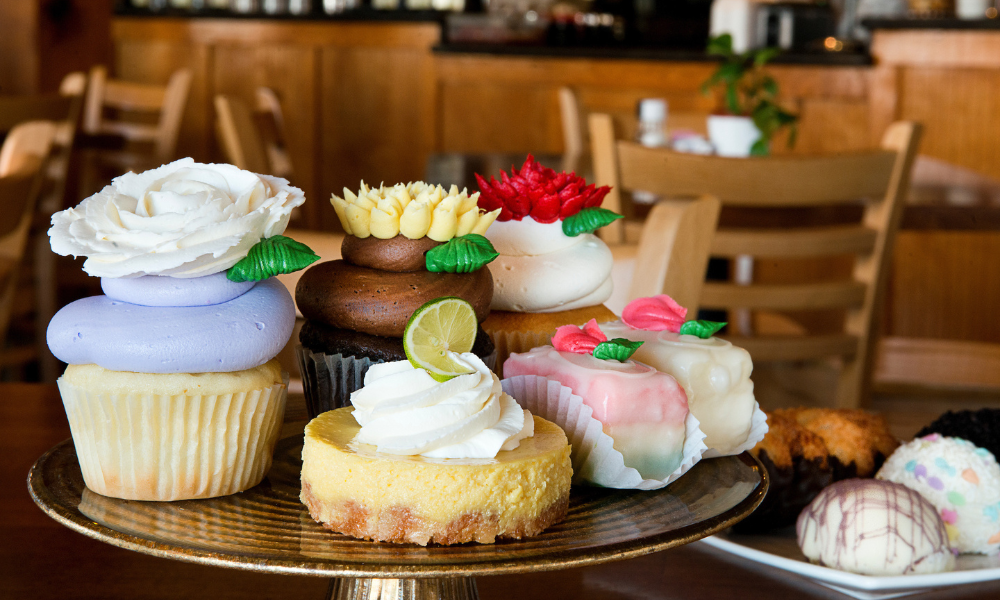 As a sister business to Galveston's popular Mosquito Cafe, Pattycakes Bakery is located right next door in a historic 1870s building. The options include everything from cookies, cupcakes, tarts, and pies to elaborate custom cakes for weddings, birthdays, and other special events.
This is the perfect early morning stop for a quiche or pastry with a hot cup of coffee. And you can grab baked dog treats for the pup, too!
MOD Coffee House
Located in the Postoffice District of Downtown Galveston, MOD Coffee House is a great little spot to hang out with a cup of coffee and dessert. Specialty lattes are the highlight here, with options like the Grasshopper (green mint and mocha), Hummingbird (coconut, lavender, and raspberry), and El Diable (mocha and cayenne) among the more creative flavor blends you can order hot or frozen.
As for the bakery, you can't go wrong with the vegan zucchini bread or pecan chocolate blondie!
The Sunflower Bakery & Cafe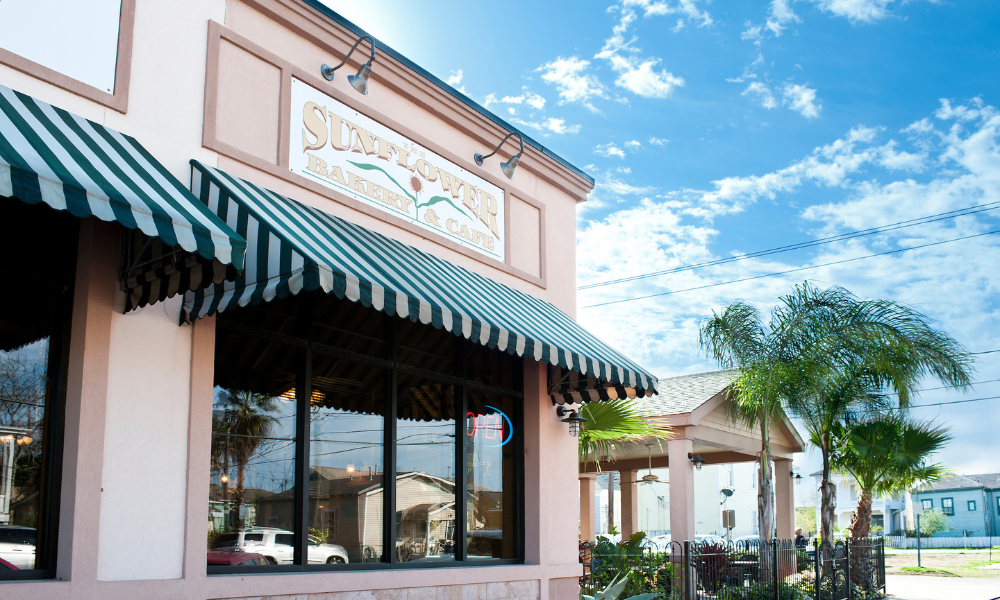 The Sunflower Bakery and Cafe is a popular brunch spot in Galveston, located in the East End Historic District downtown. In addition to a wide variety of breakfast and lunch dishes you can order for dining in, the cafe also has a bakery counter full of mouth-watering treats.
Stop in to grab a whole pie to return to your vacation rental with or individual treats like brownies and lemon bars to consume on the go.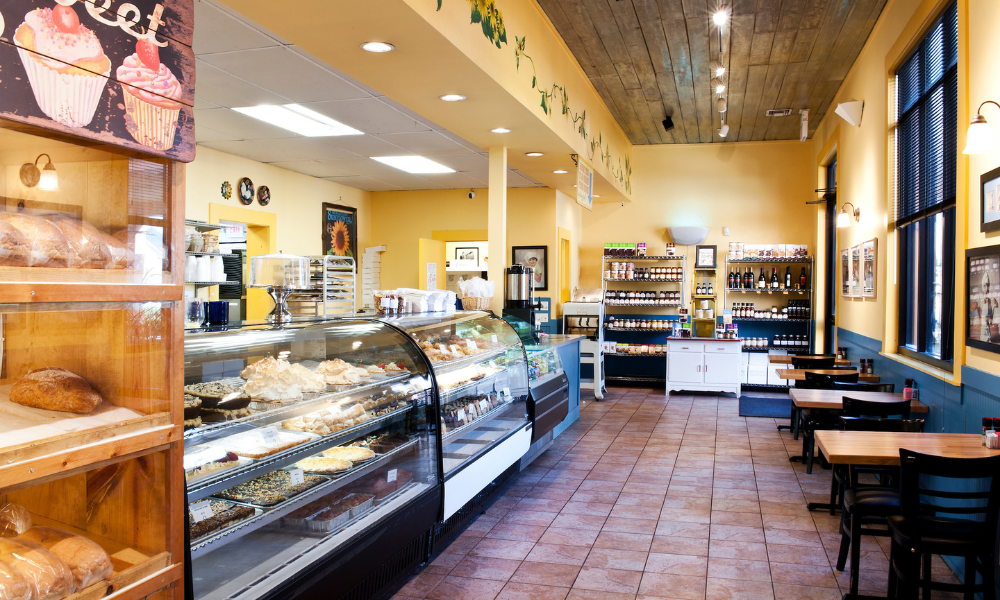 Shykatz Cafe
Breakfast, lunch specials, and bakery treats are on the menu at ShyKatz Cafe, a local spot where you can stop and sit at casual indoor and outdoor seating. The dessert menu here changes daily, but you can expect treats like three-layer cake, bread pudding, muffins, and scones.
The cafe also has a unique offer — bring in a dessert recipe, and they'll bake it up for you!
Sugar Bean Coffee and Cream
Sugar Bean Coffee and Cream is a sweet little cafe toward the West End of Galveston. In addition to specialty espresso drinks, you can also order blended frappes with flavors like white mocha and java chips, fruit smoothies, and smoothie bowls. For dessert, Blue Bell ice cream waffle cones, cookies, and pastries are all on the menu.
Dawn Donuts
With two Galveston locations, Dawn Donuts is the spot on the island for delicious donuts, kolaches, breakfast pastries, and other bakery treats. In the mood for something sweet? Try the cinnamon rolls, apple turnovers, and classic glazed donuts.
This is also a great spot to try a savory kolache stuffed with sausage and jalapeno or ham and cheese.
Shipley Do-Nuts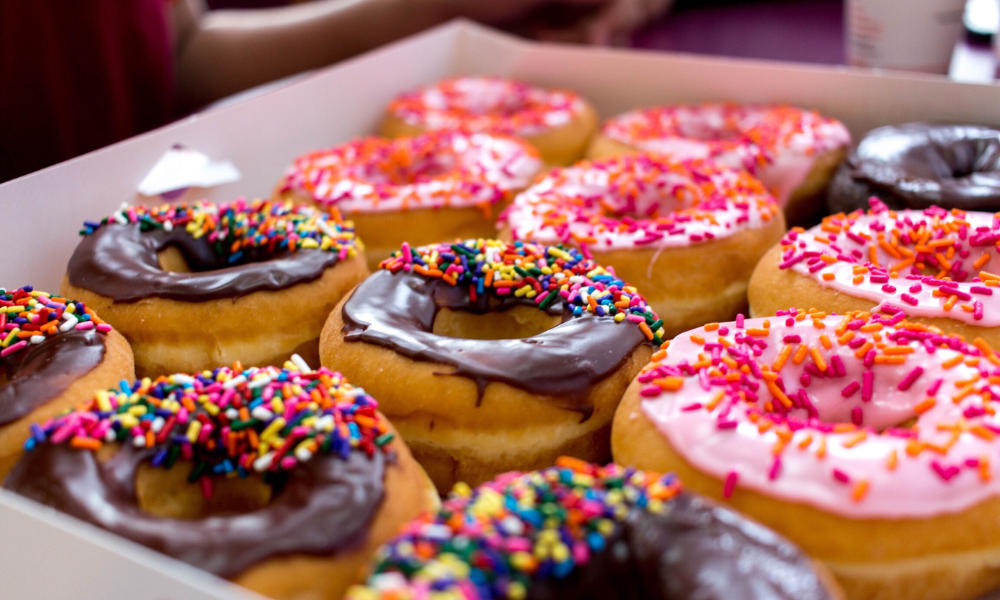 Shipley Do-Nuts is a regional chain that started in Houston in the 1940s. The Galveston location is a must-try during your beach vacation. The more than 60 different flavors of donuts on the menu include staples like glazed and chocolate filled and creative iced toppings like white coconut, chocolate with walnuts, and strawberry or cherry with sprinkles.
This is also a great spot to grab an iced coffee and a classic Texas sausage and cheese kolache.
Coffee and Confections in Galveston
Whether you're looking to grab a quick breakfast picnic to take to the beach, stop in for an afternoon pick-me-up, or order a custom cake for a special vacation celebration, there's a Galveston bakery for every need. The island has everything from chain cafes with hot and fresh donuts and kolaches to locally-owned coffee houses with specialty brews. With Galveston bakeries in every corner of the island, finding one near your beachfront vacation rental won't be hard!