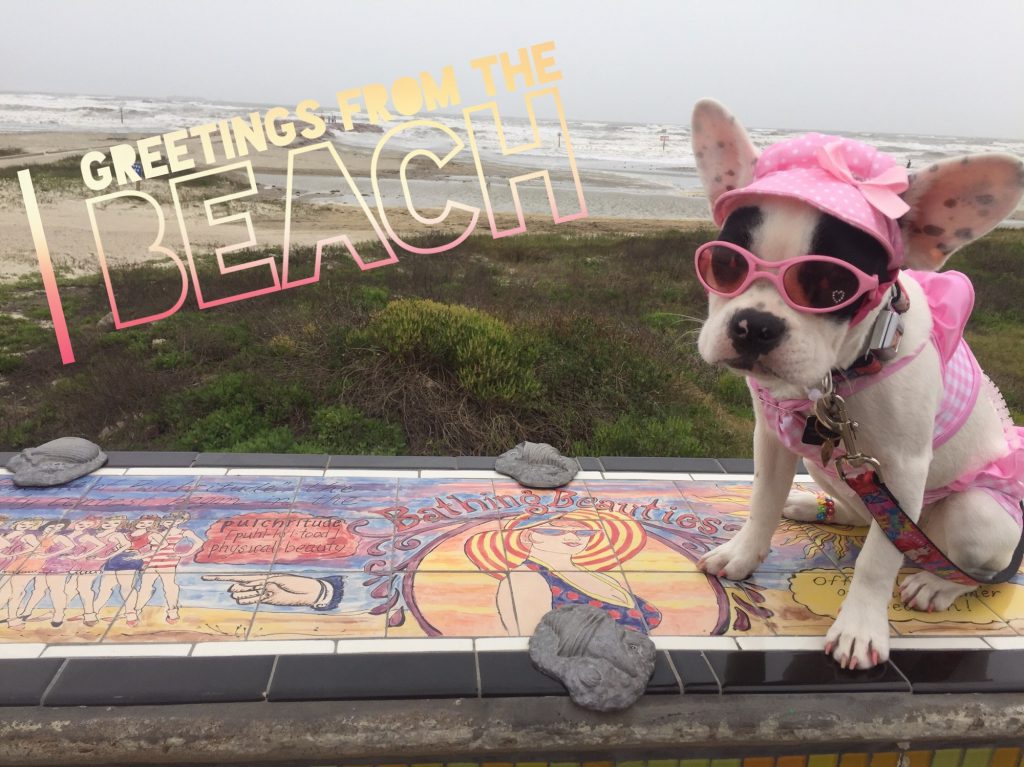 So, you're planning your Galveston Island vacation, scrolling through options on your tablet…and you find it! The perfect beach house for your summer escape!
You check the bedrooms – yes! teens in a loft for the win! – then glance over to show it to your partner and, it happens. You catch the eye of your loyal canine companion. (The one you slip pieces of bacon to when no one's watching.) Aaaand, there it is- those killer puppy dog eyes! The ones that say "you're leaving me, aren't you? To go frolick in the waves, sniff the sea air and chase the seagulls…"

Frantically, you scroll back up…searching…searching…ah HA!
You're out of the dog house! With over over 50 pet friendly vacation rental options here at Sand `N Sea, we're sure to have a pet friendly beach house your whole family will love!
Now that you've eased your conscience (and added "dog treats" to your packing list), we have a few tips to help you and your dog have a great time at the beach: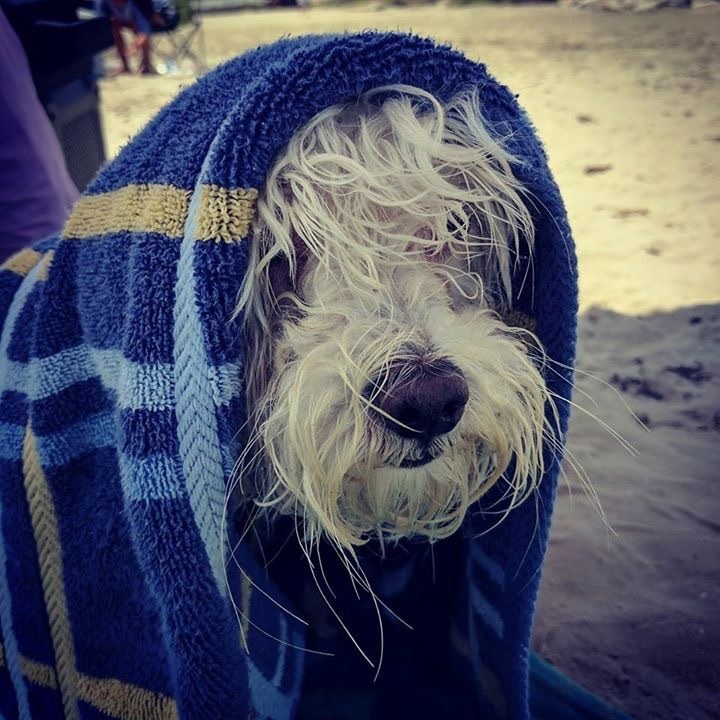 • Be sure to have plenty of fresh water available for your pup to drink – at least 2x as much as usual. It's hot at the beach and your dog will drink more than normal.
• Don't let your dog drink salt water. It can cause him/her to get sick.
• Remember the leash laws. Galveston Island City ordinances require dogs to be on leashes at all times.
• Arrange for a shady, protected place for your dog to rest after a romp in the sun and surf. (Beach canopies, umbrellas, or just a towel draped over 2 chairs to make a little pup tent work perfectly for this!)
• If you leave your dog leashed in the shade, be sure to leave plenty of water nearby.
• Pets get sunburned too! Use sunscreen on exposed areas, like on noses and ears.
• If the sand is too hot for your feet, it is probably too hot for your dog's foot pads.
• Don't throw sticks or Frisbees far out into the water and expect your pup to retrieve them. The undertow can be strong and unpredictable, capable of carrying your dog out to sea before you know it. So play on the sand and near the water's edge.
• Each day, rinse the salt water off your pup with fresh water. (The outdoor shower at your pet friendly vacation rental is perfect for this!)
• Watch for heat stroke and over exposure on sunny days, especially from noon to four o'clock-the hottest part of the day.
• Snakes! Do not leave your dog unattended in the yard. There have been snake sightings.
• Galveston has several restaurants that welcome pets. We'll give you the list at check-in.
• In case you need help while on the island, Sand `N Sea has a list of recommended vets.
Be sure to ask about our special swag for your beach-going pet at check-in! We look forward to seeing you and your V.I.P. (very important pet) at a pet friendly vacation home on Galveston Island soon!