Whether you are renting a house on the beach or the bay, spending time fishing on your Galveston vacation is easier than you think.
In addition to the seafood markets on Pier 20 & Pier 21, Galveston's West End offers a abundance of private homes located on canals or Galveston Bay that are perfect for a fishing trip. Worried about keeping the whole family happy? Book a beachfront house and try your hand at surf fishing!
Read on for insider tips for making this the best trip ever by fishing on your Galveston vacation.
Reeling in the Perfect Spot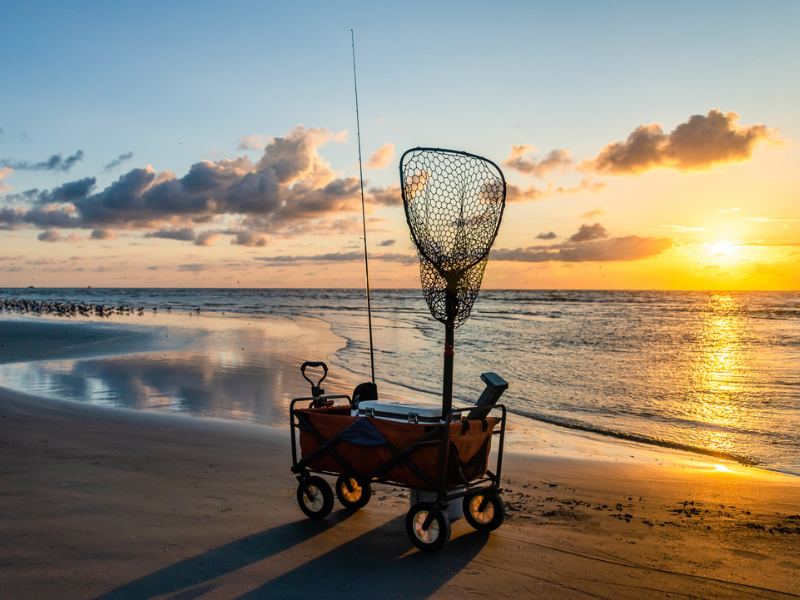 Staying at a beach house on the West End of the island? It's easy to walk out to the beach and enjoy fishing with the kids right in front of your beach house. Generally, the best times to fish the surf are at sunset and sunrise. Aim for two hours before the sun rises and two hours after it sets. Watch the sun rise over the Gulf! As an added bonus, there are fewer people at the beach early in the morning.
If you're planning on renting a bay house, look for a place right on the bay or fronting a canal. Many homes offer a pier or boat dock, and some include fish cleaning station or underwater fishing lights. Bring your favorite bait, fishing gear, and you're ready to go!
You can also request a private fishing charter to pick you up right from your dock. Local fishing guides like the captains at Galveston Sea Ventures know the area and where the fishing are running. They'll even bait your fishing pole and clean the fish.
Preparing Your Gulf Seafood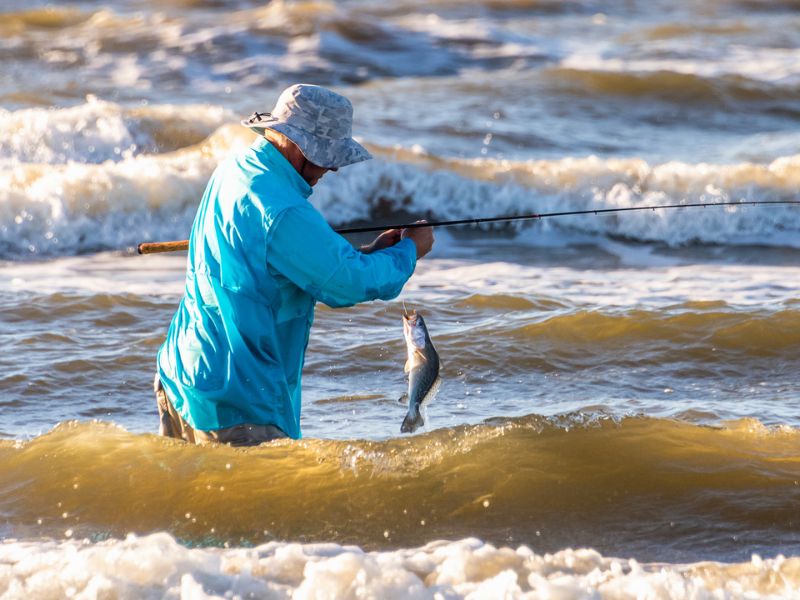 Now that you've caught the fish, it's time to clean it. Try out the free wifi at your vacation home – have the kids look up a video tutorial on YouTube and learn together. Many vacation rentals include a grill, so fire it up for grilled fish or fish tacos.
Savor your catch by eating on the deck or patio. You'll find your vacation home is stocked with everything you need for dining al fresco. Plus, the sunset views are great all year round!
Local Flavor #ProTip: Maceo Spice & Import Co. sells its flagship blend of Maceo Seafood Seasoning from its storefront on Market Street. You can also use it for blackened seasoning. Even if you don't catch anything this time around, their seasonings are an excellent reminder of your trip to Galveston.
West End Restaurants that Will Prepare Your Fresh Catch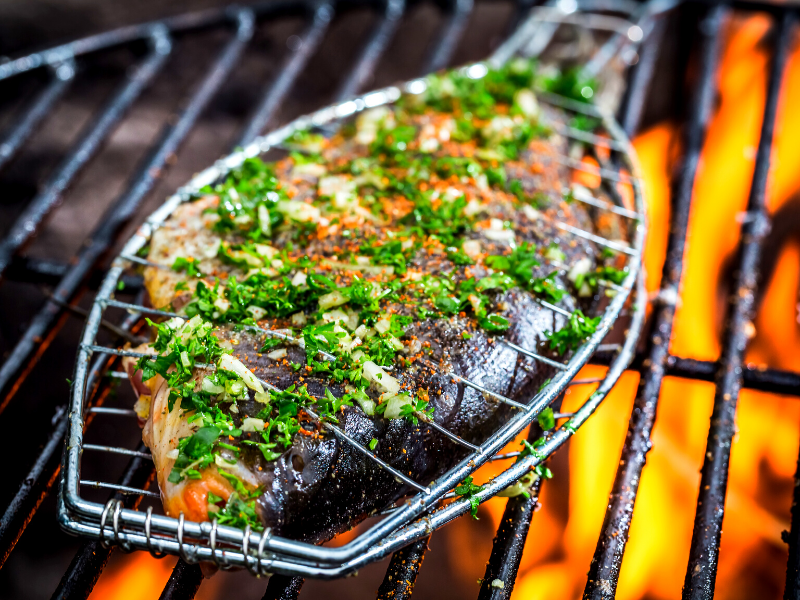 If you want someone else to do the cooking, you have two great options on Galveston Island's West End:
Waterman's Restaurant, 14302 Stewart Rd, will prepare your fish grilled, blackened, or fried for $12, and it includes two sides.
West End Marina & Restaurant, 21706 Burnet Dr, offers the same option for $16 with two sides including takeout. Both restaurants require the fish to be cleaned and fileted.
Did your hook stay empty? Galveston has an abundance of delicious seafood restaurants for you to try. Or, stop by Katie's Seafood Market or Sampson & Son's Seafood to pick up some filets or shellfish to cook at your vacation rental house.
Where to Stay on Your Galveston Fishing Vacation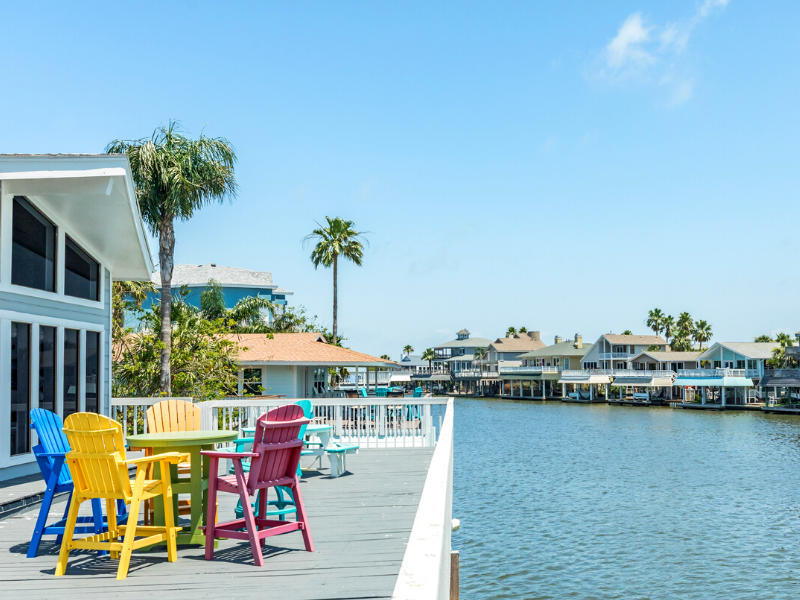 Sand 'N Sea Properties manages over 155+ of the best West End vacation homes in Galveston. Options include beachfront, beachside, and bayfront homes. We also offer pet-friendly vacation homes and homes with elevators.
Sand 'N Sea Properties has been locally owned & operated since 1974. We offer professional vacation rental management and real estate services. From the beach to the bay, we're here to help you live or play on the island!