Galveston food trucks offer the same delicious food you can find inside a sit-down restaurant, but cater to a more laid back and relaxed experience.
Trucks can be seen around town, parked near the water, or hanging out in the Galveston Food Truck Park on the West End. Check them out for a casual dining experience after a day on the beach or bay!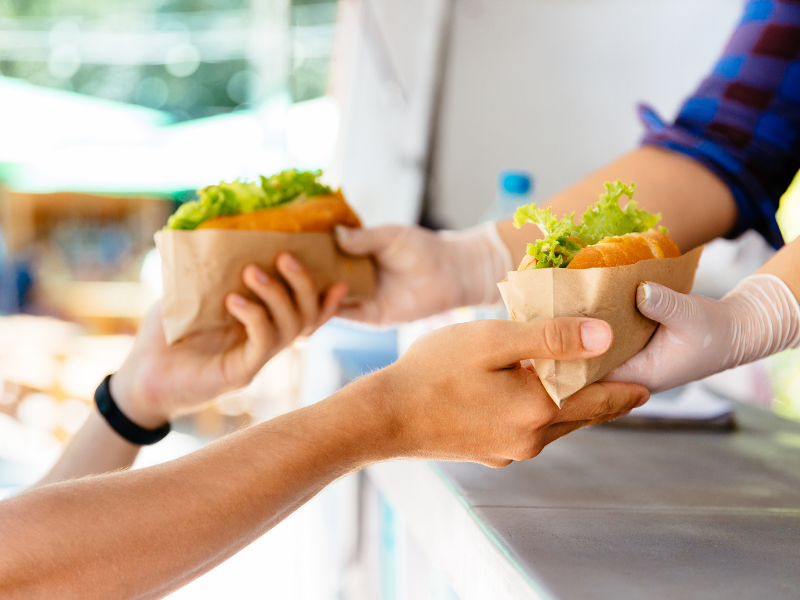 West End Galveston Food Trucks
Galveston Food Truck Park
The Galveston Food Truck Park is conveniently located in the Sea Isle neighborhood. This midway point between Jamaica Beach and the San Luis Pass bridge is perfect for resident and guests at West End vacation rentals alike.
Along with a variety of great eats, the park offers a large seating area. It's also pet friendly and the beach is just across the street, making it a perfect spot to bring the whole family!
Hours and trucks may vary but the food truck park location stays the same: visit them at 21510 San Luis Pass Road. Visit their Facebook page for current trucks and hours.
Southern Taste
A frequent visitor to Galveston's Food Truck Park, Southern Taste offers authentic, from-scratch cooking. All prepared with local ingredients! This popular food truck's menu includes fried seafood, po boy sandwiches, daily specials and their island famous banana pudding!
In a rush or have a large group? Call ahead at 346-814-4210. Be sure to check their truck location and hours before you head over.
Burnt Offerings BBQ
Typically operating from Wednesday to Saturday, Burnt Offerings BBQ offers a full selection of smoked meats. Choose from brisket, sausage, turkey, pulled pork, and more!
In addition to serving up mouth-watering food, this non-profit barbecue food truck donates a portion of its proceeds back to the community to help with disaster relief. They're in Galveston for the summer, so stop by and try it out!
Shrimp N Stuff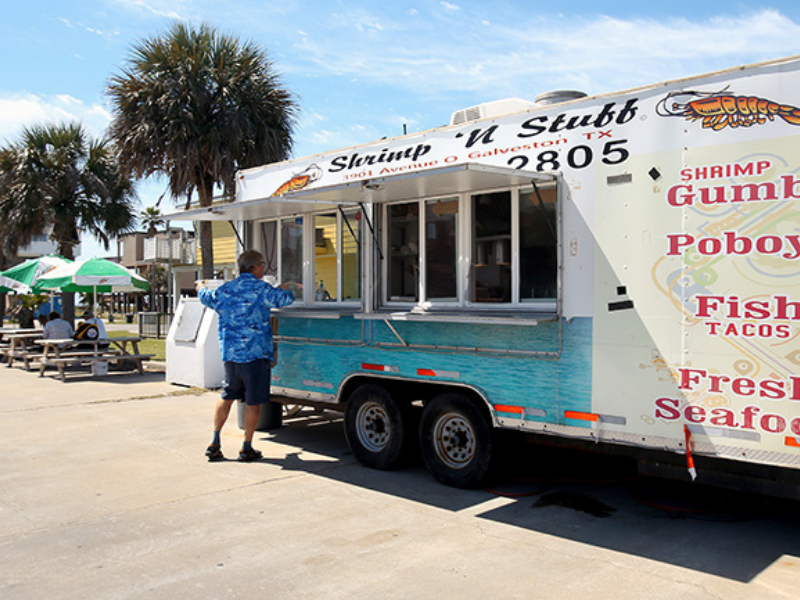 Shrimp N Stuff is a longtime local favorite. Their full service restaurant has been an island institution since 1976. They've since expanded to a location in Downtown Galveston, plus a food truck. Great news for those of us out here on the West End – no more driving into town to enjoy their fresh Gulf seafood!
The Shrimp N Stuff food truck is conveniently located in Jamaica Beach. Open most days from 11 a.m. – 8 p.m., it's the perfect stop for a quick, delicious dinner after a day spent at the beach!
Grab lunch or dinner for the whole family with offerings such as shrimp tacos, fried crab balls, gumbo, or their famous po boy sandwiches. All at an affordable price!
East End Galveston Food Trucks
Darlene's Shrimp Shack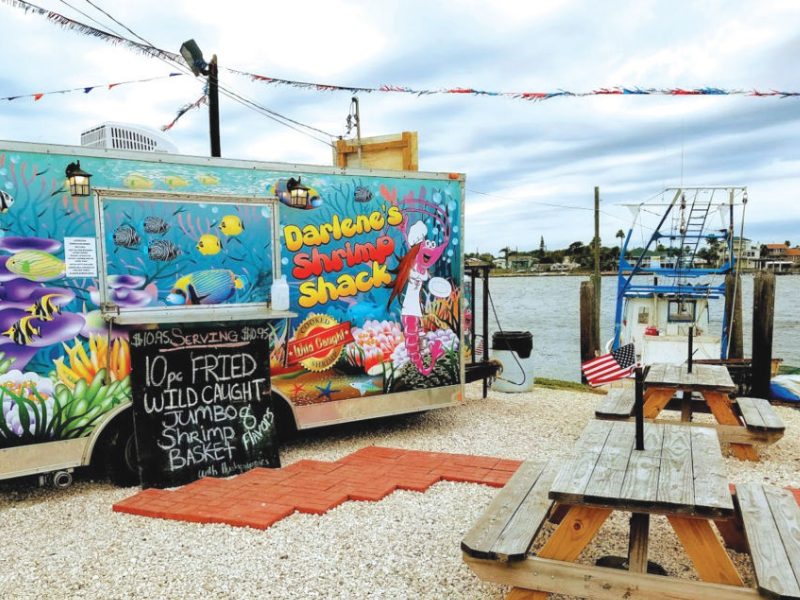 Darlene's Shrimp Shack gets their name from their shrimp boat named Darlene, so you know this Gulf seafood is fresh!
Located right next to their fish market at 1727 61st Street, this Galveston food truck has public picnic tables. Enjoy a view of the bay while you eat. If you're lucky, you may even get a glimpse of their shrimping boat. Talk about sea to table!
You can't go wrong with classic fried shrimp. Or, get a little adventurous with some of their other flavors like the garlic parmesan or the bar-be-que shrimp, and don't forget about the sides! Grab an order of their seasoned fries to complete your meal.
Galveston Island Tacos
This food truck keeps things simple with a limited menu – tacos, tortas and quesadillas. Don't let that stop you, though! They are always cooking up something a little extra, and you never know what the daily special will be.
Run by a lifelong local, this food truck hits the spot when it comes to original Mexican food with that perfect Galveston flair! Galveston Island Taco's Facebook page is always the best place to find their current offerings, specials and hours. They often have limited runs of special menu items. Don't miss out on the unique dishes at this Galveston food truck!
Taqueria Flores
In the mood for authentic tacos? Taqueria Flores is the food truck for you! Choose from breakfast, lunch or dinner menus, depending on when you stop by. They offer delicious items like street tacos, elote, burritos, quesadillas and so much more!
If you are in a hurry, call ahead to place your order at 409-996-7491. Or, enjoy the relaxes pace of island life and eat at one of their covered picnic benches. The truck is typically located at 3202 Broadway Avenue J – a quick walk away from the beach!